Electronic Arts at E3: What Investors Need to Know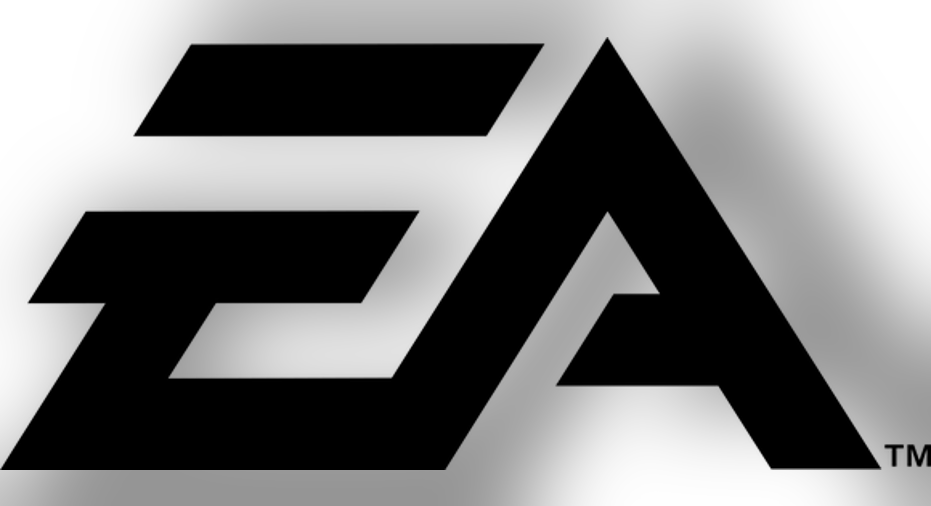 Image source: Electronic Arts.
Electronic Arts' press conference and demo event marked the unofficial start of this year's E3 gaming expo, with the company giving game industry watchers a look at some of the big titles in its development lineup. The company's share price has shown little movement since its conference and demo event, suggesting that the press events delivered little in the way of surprises.
While the market has not had much of a reaction following the glut of news, the games announced and presented will have a big impact on EA's performance through the next several years, so it's worth diving into what the company put on display.
EA moves away from last-gen consoles
Electronic Arts debutedFIFA 17andMadden 17, upcoming entries in its biggest sports franchises, at its press event. While both games will still land on Sony's PlayStation 3 and Microsoft's Xbox 360, it's clear that the company's development priorities are now primarily vested in newer platforms. The PlayStation 4, Xbox One, and PC versions of the upcoming FIFA gamewill make use of a new development engine that allows better utilization of modern graphics capabilities, in addition to offering new modes and other exclusive features. Madden 17will also have new modes and downloadable content updates that are not available in last-gen versions of the game.
With sales of last-gen consoles dropping off rapidly, the move to split development for its key sports franchise appears to be a good way for the company to continue to derive sales from the large user bases on older hardware, while also ensuring that two of its marquee properties can take better advantage of current-gen hardware features.
Big sequels in big franchises
Along with unveiling the latest upcoming installments in theFIFAandMaddenseries, Electronic Arts took the opportunity to demo gameplay footage for its previously announced Battlefield 1and announce sequels in theTitanfallandMass Effectseries, as well as a slew of newStar Warsgames.
Following last year's Star Wars Battlefront, which surpassed 14 million unit sales as of this past May, EA has a big opportunity with games set in the galaxy far, far away. The publisher appears to be taking full advantage of its exclusive license from Disneyto makeStar Warsgames, with aBattlefrontsequel slated for release in 2017, a "narrative action game" set for 2018, and a project from EA's Respawn development studio also in the works. In addition, EA'sStar Warsreel promised new additions to its Galaxy of Heroesmobile title and its Old Republiconline role-playing game, while also indicating that at least onein-development game will be compatible with Sony's PlayStation VR platform.
Upcoming release Titanfall 2is slated for an Oct. 28 launch, which would see it debuting just one week afterBattlefield 1's scheduled Oct. 21 launch date. While the first entry in the Titanfallseries was exclusive to Xbox and Windows platforms because of a marketing partnership with Microsoft, the recently unveiled sequel will also land on Sony's PlayStation 4 console.
The originalTitanfall, released in 2014, was pitched by Electronic Arts and Microsoft as the next big thing in the first-person shooter (FPS) genre, but the game lacked staying power and likely failed to live up to sales expectations. Addressing one of the core complaints about the original Titanfall, the sequel is adding a "story mode" and looks to offer more content than its predecessor. Titanfall 2could benefit from exposure to the PS4 user base, but the game also faces the risk of being overshadowed by EA's own Battlefieldrelease and Activision Blizzard's upcomingCall of Duty: Infinite Warfare.
Between EA's two scheduled FPS releases in 2016,Battlefield 1 will likely be the more significant. The game's World War I setting does present a sales variable (EA reportedly rejected the initial pitch for the game over concerns about marketability), but promotional materials for the game have generated great buzz, and hands-on impressions with the game have been very positive.
In a crowded genre that has seen most of its big releases steeped in modern or future combat settings,Battlefield 1has the opportunity to stand out and could help the already successful franchise gain ground against Activision'sCall of Duty.BothBattlefield 1andCall of Duty: Infinite Warfarewill be the first games in their respective series to launch only on Xbox One, PlayStation 4, and PC platforms -- a factor that could help theBattlefieldfranchise narrow the sales gap.
Indie publishing and social outreach round out a strong showing
In addition to game announcements, updates, and demos, EA also unveiled a publishing wing for games from independent developers and a new feature called Play to Give -- a cross-game charity platform that allows users to achieve in-game feats in order to trigger donations in support of various causes.
EA Originals, the company's new publishing label for games from indie developers, could prove to be a significant boon to the company's mobile ambitions and is a unit investors should keep an eye on. Considering that mobile gaming represents one of the company's biggest growth avenues, games for smartphones and tablets received relatively little focus. Still, a lack of time spent on this area is standard for E3 because of the nature of staged conferences and demo venues. The first game published under EA Originals,Fe, looks like it could be a mobile release, and it's reasonable to expect that the Originals unit will have a heavy mobile focus, given the trend of many independent developers.
Overall, EA's press conference and demo event might have been short on surprises -- as many of the unveils were expected or leaked in advance -- but clear evolutions for some of the company's biggest game series, a range of upcomingStar Warsprojects, and its new indie publishing wing showed a lot of promise.
The article Electronic Arts at E3: What Investors Need to Know originally appeared on Fool.com.
Keith Noonan owns shares of Activision Blizzard. The Motley Fool owns shares of and recommends Activision Blizzard and Walt Disney. The Motley Fool owns shares of Microsoft. Try any of our Foolish newsletter services free for 30 days. We Fools may not all hold the same opinions, but we all believe that considering a diverse range of insights makes us better investors. The Motley Fool has a disclosure policy.
Copyright 1995 - 2016 The Motley Fool, LLC. All rights reserved. The Motley Fool has a disclosure policy.