Electric cars cost less to own than some SUVs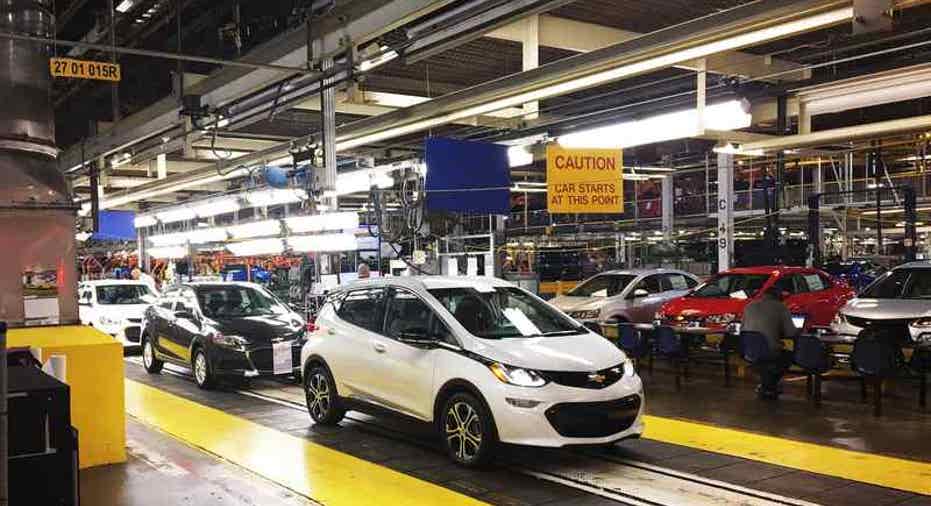 The value of electric cars depreciates faster than any other type of model, but their overall cost of ownership remains below average for new vehicles, according to new research from AAA.
The travel group on Wednesday published a study revealing that it costs consumers an average of $706 per month in depreciation, maintenance and fuel to own a new vehicle in 2017. Depreciation, or how much value a car loses over time, accounts for a large portion of annual costs. New vehicles lose an average of $15,000 after five years.
AAA said depreciation is extremely high for electric vehicles, which are worth an average of $5,704 less every year. However, battery-powered cars require less money for fuel and maintenance. Electric vehicles cost under 4 cents per mile to drive. Maintenance and repair costs are the lowest among all segments at $982 per year. AAA notes that gasoline engines can be expensive to maintain and repair.
Overall, owning a new electric car costs $8,439 per year, slightly less than the average of $8,469 based on 15,000 miles driven.
"Although electric vehicles can have higher up-front costs, lower fuel and maintenance costs make them a surprisingly affordable choice in the long run," said John Nielsen, AAA's managing director of automotive engineering and repair. "For even lower costs, car shoppers can avoid high depreciation costs by selecting a used electric vehicle."
One in six Americans say they are likely to choose an electric vehicle as their next set of wheels, according to a recent AAA survey.
Small sedans, small SUVs, hybrids and midsize sedans also cost less to own and operate. Minivans, full-size sedans, midsize SUVs and pickup trucks are on the higher end of the scale.
The average new vehicle will cost drivers $1,186 per year to maintain and repair. Fuel costs average $1,500, or 10 cents per mile.
"While sales price is certainly a factor, depreciation, maintenance, repair and fuel costs should be equally important considerations for anyone in the market for a new vehicle," Nielsen said.