Egyptian president visits France, human rights a topic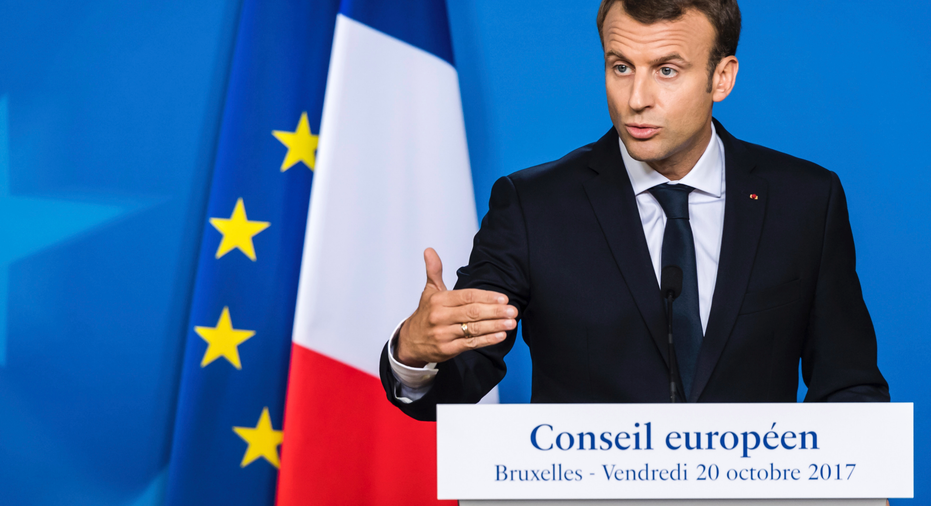 Egyptian President Abdel-Fattah el-Sissi is starting a three-day visit to France, where human rights are expected to be discussed along with economic and military cooperation.
El-Sissi meets Monday with French Defense Minister Florence Parly and on Tuesday will meet French President Emmanuel Macron at the Elysee palace.
The French presidency said in a statement that France is "particularly vigilant" about human rights issues.
El-Sissi has presided over a widescale crackdown on dissent and Egyptian authorities have jailed several human rights activists and banned others from travel due to allegations of harming national security.
The heads of state will also discuss Syria and Iraq.
France's main human rights groups called on Macron not to tolerate Egyptian's authorities' "repression" of the country's civil society.
Michel Tubiana, the honorary president of the French Human Rights League, said at a news conference ahead of el-Sissi's arrival that "people that we met (in Egypt), all kinds of people, live in fear."
Hussein Baoumi, Amnesty International's campaigner on Egypt, said "activists, journalists are regularly jailed and are subjected to unfair trials. Protests are met with brute force and sometimes with French weapons, the internet is undergoing surveillance and censorship."
"All of this is happening in the name of counterterrorism," he added.
European countries support Egyptian authorities in the fight against terrorism. Since 2015, Egypt has concluded several arms deals with France, notably purchasing two French-made, Mistral-class helicopter carriers, 24 French Rafale warplanes and missiles.
Benedicte Jeannerod, director of Human Rights Watch France, said the fight against terrorism "is tarnished by huge abuses and is a pretext to stifle all kind of pacific protest, and we fear that this creates an atmosphere that is conducive to radicalization."
_________________
Chris Den Hond in Paris contributed to the story.