Egypt Likely to Lead Probe Into Missing Flight MS804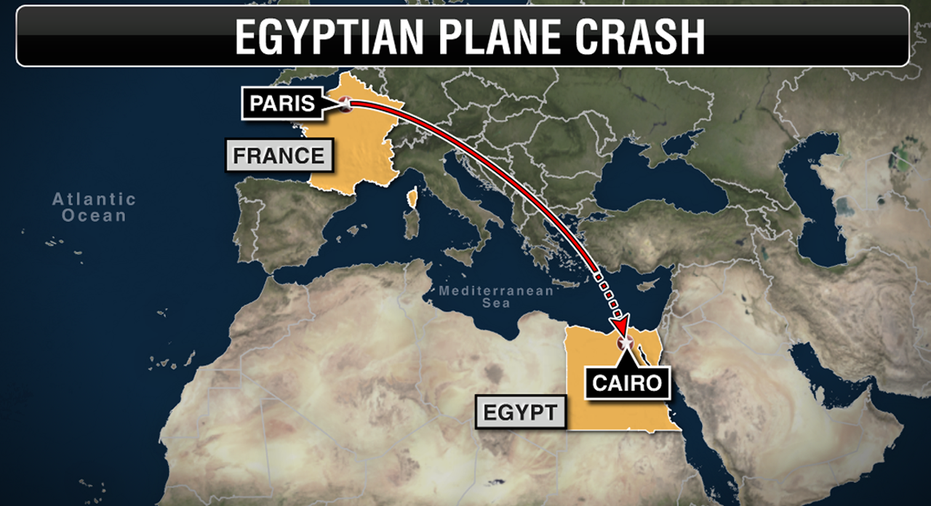 Egypt will likely lead the probe into the disappearance of an EgyptAir flight over the Mediterranean on Thursday, once again piling pressure on the country's authorities still struggling with the aftermath of an October terror attack over the Sinai Peninsula.
Officials will face a difficult task reconstructing what happened with Flight MS804, an Airbus Group SE A320 which "disappeared from radar" at around 2:45 a.m. with 66 people aboard while flying at 37,000 in the country's airspace.
There were early signs of confusion. The state-owned flagship carrier said early Thursday that an emergency beacon signal had been detected about two hours after it disappeared from radar, but Egyptian military officials issued a swift denial.
Greek officials said the plane had gone down some 130 miles off the island of Karpathos, in the Aegean Sea.
Recovering the plane's black boxes, which provide some of the best clues for investigators, could be challenging for Egyptian investigators should wreckage be found to be strewed across the ocean floor. The devices record cockpit conversations and thousands of flight parameters.
French air accident investigators would be involved in a safety probe because the plane was built by Airbus. The manufacturer has said it was ready to assist.
The probe could be complicated procedurally if the plane was found to have been downed by terrorist action. That would trigger a security investigation involving separate authorities. Paris prosecutors said they were opening a separate probe.
Egypt already leads an international team of investigators including representatives from Russia, France and Airbus to determine the fate of the Russian Metrojet that crashed Oct. 31, shortly after takeoff from the Red Sea resort city of Sharm El Sheikh. That probe suffered tension early on among international participants.
Islamic State's Egyptian affiliate Sinai Province, which operates in the restive Sinai Peninsula, immediately claimed responsibility for the Metrojet crash. It said it had planted a small improvised explosive device, or IED, onboard in a soda can. Western governments and Russia were quick to say a bomb downed the plane.
Egyptian aviation officials early on resisted the notion that a bomb had been smuggled aboard, insisting that security procedures in its airports were up to international standards. That stance drew criticism from international governments, including British Prime Minister David Cameron, for Egypt's failure to join others in acknowledging it had likely been a terrorist attack.
Officials close to the probe have said it quickly became bogged down in secrecy and squabbling, leading to concern about global aviation safety experts that key evidence was being compromised.
The debris of that plane also remained scattered for weeks over miles of desert in the Sinai Peninsula as Egyptian officials tried to secure the crash zone, raising fears that evidence could be compromised.
The crash also raised questions about security at Egypt's airports. Russia and the U.K., the main source of tourists to Egypt, suspended flights to Sharm El Sheikh. The flight ban remains in place almost six months later.
Egypt's government in December sought to restore confidence in its airport security by hiring London-based Control Risks to audit its airports, even as its Civil Aviation Authority insisted the airports met all international security standards.
Russian and British officials also have been working with Egypt to boost security how security personnel operate.
Write to Robert Wall at robert.wall@wsj.com