Edmunds: How to buy a used car from a private party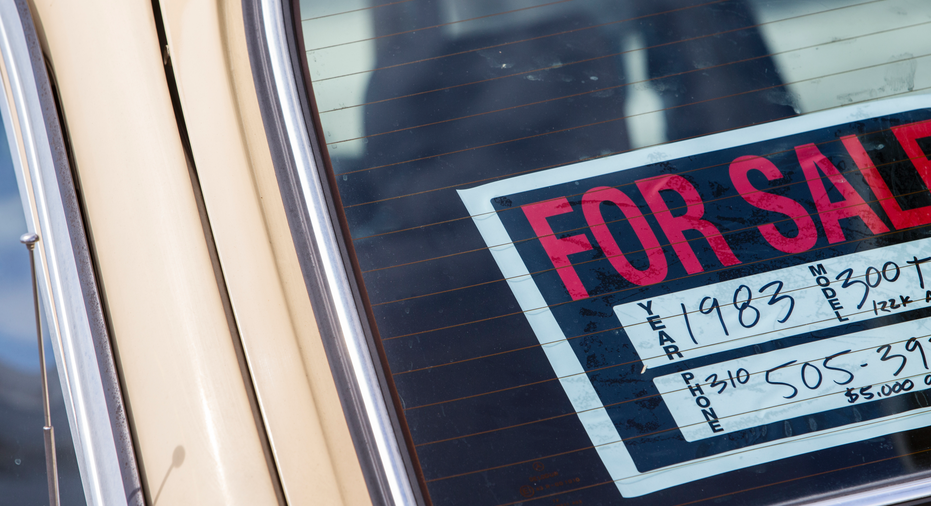 Buying a used car from a private-party owner is a good way to stretch your car-buying dollar, but it's not without risk. Although there are state and federal laws that protect used-car buyers, most apply to purchases made at dealerships, not private-party sales.
You shouldn't expect any quality guarantees when you make a private-party purchase. It's up to you to ensure the vehicle is as good as advertised. As a rule, you're buying a car as is, and the sale is almost always final.
A private-party transaction may seem daunting if you're not familiar with cars or how to buy them. Follow these tips to reduce the chances of buying a money pit on wheels.
CONSIDER THE COST OF SERVICE
A dealership will spend money to ensure that a car at least passes a basic safety check before it puts it up for sale. It may also recondition a car to bring a better price. But a private-party owner isn't obligated to spend a cent. This is mostly good news for a buyer: Reconditioning would likely raise the selling price.
Since most private-party sellers will forgo any major tuneups or repairs, it's a good idea to know what type of maintenance the car might soon need. Many carmakers have maintenance schedules available online. Once you know which services are coming up, you can check the cost with a local dealership for the brand of car you're interested in. If an expensive service is looming, that may factor into your decision to buy.
DO A BACKGROUND CHECK
Carfax and AutoCheck compile and sell vehicle history reports, which are vital for used-car shoppers. You can learn how many people have owned the car, whether it has been in a reported accident, and how much time, if any, is left on the factory warranty. These reports will also disclose any open safety recalls. (You also can check for recalls at www.nhtsa.gov.)
Some recall repairs may be hard to complete because parts aren't available. It's best to know that before you buy. A call to a dealership service department or the carmaker's customer service number will let you know if the recall is an easy fix or one that will take months to resolve due to a lag in the parts supply chain.
Also, ask the owner for the car's service and repair records. They're an indicator of whether the car has been properly maintained.
CHECK THE PAINT AND THE PANELS
As thorough as Carfax and AutoCheck are, not everything shows up, including repairs that someone paid for out of pocket and never reported to an insurance company or to a state department of motor vehicles. Here's how to give the car a once-over yourself to see if there's something a history report might have missed:
Open all the doors and the trunk. Run your hands over the edges. The paint should feel the same all around. If one door edge feels smooth and another feels rough, for example, take a good look at the paint. If it doesn't seem to match the rest of the car, this could indicate bodywork has been done.
Look at the hood and the lines between the hood and the fender. Then check the opposite side. They should look the same. If the lines aren't symmetrical, it could indicate the vehicle was in an accident. Do the same for all the doors, too.
KICK THE TIRES
There is more to tire life than tread. Age is important, too. Old tires, even those that have sufficient tread, can be dangerous . Look at all four tires, and note if the size and the tread wear match. If the tires are old, don't have much tread left or are mismatched, factor new tires into your budget.
USE A DIAGNOSTIC SCANNER
An onboard diagnostic scanner is a handheld device with a starting price around $20; sophisticated versions are more expensive. At its simplest, the scanner can reveal many ongoing or intermittent vehicle problems that are impossible to see. It connects to a port near a vehicle's dashboard and "talks" to the vehicle's computer. If it finds a problem, the scanner will display a trouble code, which free websites can translate for you. A diagnostic scan tool is also good for deciphering what a check engine light means.
Any vehicle sold new in the United States after 1996 will have a port that accepts a diagnostic scanner.
GIVE IT TO A PRO
Even if the vehicle you've picked passes all these tests, have it inspected by a professional. A prepurchase inspection can usually be had for less than $150, and nearly all service facilities and franchised car dealerships can perform one. Some companies will even come to you. It's a small to price to pay to find out if the car is a good buy.
EDMUNDS SAYS: When you're buying a used car from a private party, it's a mistake to focus only on the price. Do some research to ensure the car you pick won't cost you significant money later.
___
This story was provided to The Associated Press by the automotive website Edmunds. Matt Jones is a senior consumer advice editor at Edmunds. Twitter @supermattjones.
Related links:
— Edmunds: How Old — and Dangerous — Are Your Tires? http://edmu.in/2qkIsQc
— Edmunds: Inspect That Used Car Before Buying http://edmu.in/2Ah2rsx