Economic Worries Slam European Markets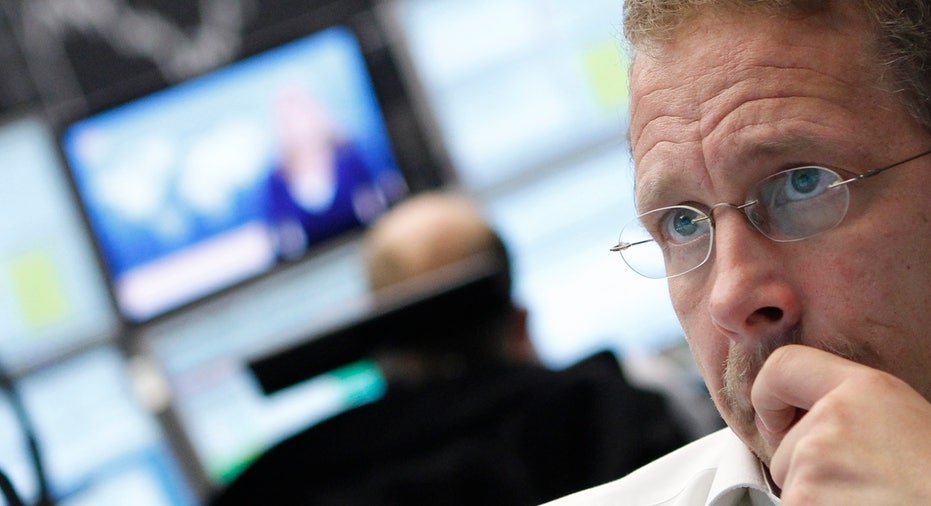 European shares fell to a fresh 5-month low on Friday on growing signs that the debt crises in Spain and Greece were hurting the region's biggest economies, with many traders opting to stay away from equities in favour of cash or bonds.
The FTSEurofirst 300 index fell as much as 1.6 percent to an intraday low of 957.64 points - its weakest level since an intraday low of 952.55 points on Dec. 20. The index was down 1.5 percent at 958.88 points by 1030 GMT.
Germany's DAX, which has been Europe's best-performing benchmark stock market so far this year, also fell sharply as data showed that Germany's manufacturing sector had contracted at the fastest pace for almost three years in May.
A separate business survey also showed that the euro zone's manufacturing sector contracted at its steepest pace in nearly three years in May, while Italy's April jobless rate reached a new record high of 10.2 percent.
"Overall, this is really part of a clear sign that on most fronts, we are in a weakening economic environment," said Cyrille Urfer, head of asset allocation at Swiss bank Gonet & Cie.
The DAX was down by 2.6 percent, and Urfer said he remained underweight on equities, preferring cash and safe-haven bonds such as U.S. Treasuries in the current uncertain climate.
THIN VOLUMES AHEAD OF U.S. JOBS DATA
Trading volumes were below average, thereby exacerbating the declines on European stock markets, as many traders retreated to the sidelines ahead of the publication of U.S. jobs data at 1230 GMT on Friday.
Volumes on the FTSEurofirst index were at around 35 percent of their 90-day average. They stood at 37 percent of the 90-day average for the DAX and at 40 percent of the average for France's CAC-40 index, which was down 1.6 percent.
Many investors remained concerned over the situation with Spain and Greece.
On Thursday, International Monetary Fund (IMF) Managing Director Christine Lagarde said she had held very productive" talks with Spain's Deputy Prime Minister Soraya Saenz de Santamaria and had not received a request from the Spanish authorities for IMF financial support.
Greece holds new elections on June 17 after opposition to austerity measures imposed upon it as part of an international bailout deal, with the risk remaining that Greece may have to leave the euro zone.
Cavendish Asset Management fund manager Caroline Vincent said she would steer clear of European equities while uncertainty over Greece and Spain continued to cloud the European economic outlook.
"I am staying on the sidelines and moving into defensives," she said.