Economic Worries Shake European Shares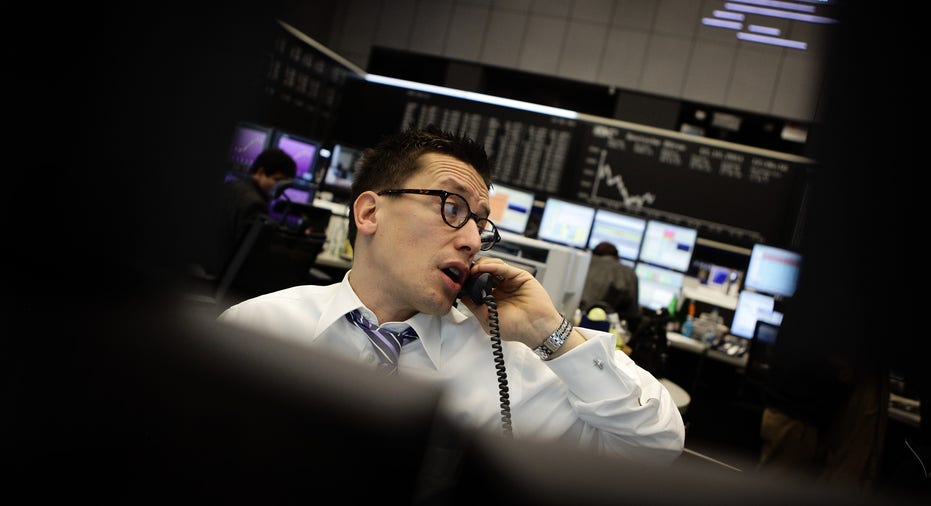 European shares slid early on Tuesday, retreating for the third consecutive session, mirroring a sharp sell-off in U.S. stocks and commodity prices as mounting worries over the pace of global growth rattle investors.
At 0758 GMT, the FTSEurofirst 300 index of top European shares was down 0.4 percent at 1,170.25 points, after losing 1.5 percent in the past two sessions.
U.S. stocks tumbled on Monday in heavy volume, with the S&P 500 Index losing 2.3 percent while gold suffered its worst two-day sell-off in 30 years.
The jitters about global economic growth could be heightened by Germany's ZEW economic sentiment survey, due at 0900 GMT. The survey is expected to come in at 42.0, sharply down from 48.5 for the previous month.
Losses on Tuesday were limited, however, as the basic resources sector recovered from a 6.5 percent drop in two sessions, rebounding along with a number of metal prices such as copper. Lonmin was up 3.7 percent and Eurasian up 4.4 percent.
TradingSat analyst Alexandre Tixier warned the rebound in a number of stocks on Tuesday could be just a short-lived technical bounce.
"We're looking for entry points, but not entry points to buy, entry points to sell. This is a good market for short sellers. The strategy here is to wait for a technical rebound and go short again."
Around Europe, the UK's FTSE 100 index was down 0.5 percent, Germany's DAX index down 0.5 percent, and France's CAC 40 lower by 0.4 percent. The euro zone's blue chip Euro STOXX 50 index was down 0.6 percent at 2,609.68 points.
On the corporate side, shares in Louis Vuitton owner LVMH fell 3.5 percent to a five-month low on concern about weakness in its fashion and leather unit after the group posted quarterly sales figures, also putting pressure on rivals such as PPR, down 2.6 percent and Burberry, down 1.8 percent.
Despite the market's retreat however, Talence Gestion fund manager Alexandre Le Drogoff said major European indexes were showing signs of resilience.
"This isn't too bad considering the drop on Wall Street last night and the sell-off in commodities. U.S. futures are already rebounding. European indexes are testing major support levels right now. As long as the support levels hold, the long-term trend is intact."
"The support zone for the Euro STOXX 50 is between 2,550 and 2,600 points," he said.
U.S. stock index futures were up, with futures for the S&P 500 gaining 0.5 percent, Dow Jones futures climbing 0.5 percent and Nasdaq 100 futures adding 0.6 percent.