Economic Worries Push European Shares Lower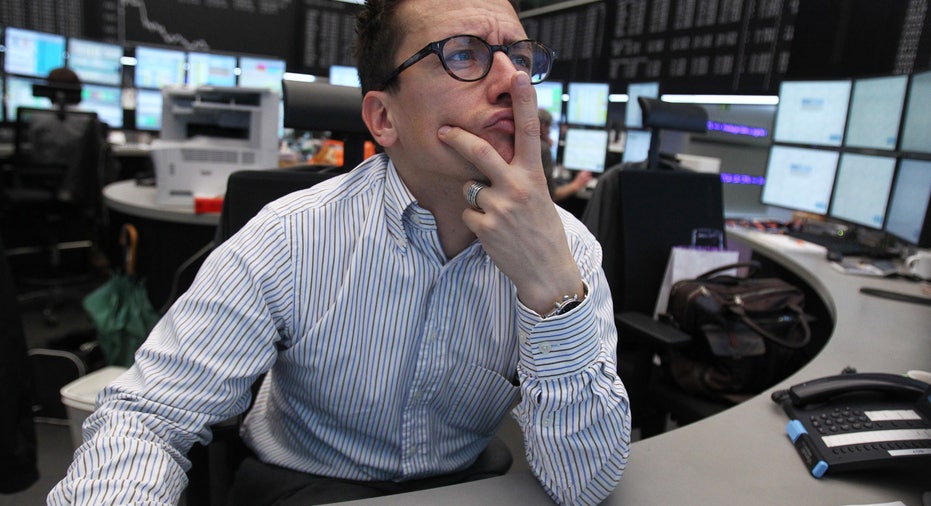 The euro edged down and European stocks opened lower on Tuesday as the weak economic outlook and uncertainty over the European Central Bank's plans to contain the region's debt crisis combined to put investors in a cautious mood.
Markets were also waiting for the outcome of a gathering of central bankers and economists in Wyoming on Friday, which could shed light on the Federal Reserve's future plans, and a review of Greece's progress in meeting the terms of its bailout deal.
Most major risk asset markets have enjoyed broad-based gains over the past month, spurred on by hopes for a third round of monetary easing by the Fed and expectations the ECB will soon take action to cut high borrowing hurting Spain and Italy.
"Markets have priced in too much optimism of late which has seen traders finally question the likelihood of central banks delivering on what the market had led itself to believe would happen," said Andrew Taylor, market strategist at GFT Global.
The single currency traded around $1.2585, down about 0.1 percent on the day and over a full cent lower than its seven-week high of $1.2590 recorded on Aug. 23.
The euro zone's blue-chip Euro STOXX 50 fell 0.6 percent in early trading giving up some of the 14 percent in gains it has made since ECB President Mario Draghi said in late July he was ready to do whatever it took to preserve the euro.
In the debt markets, German government bond prices edged higher ahead of an Italian debt auction of fresh zero-coupon and inflation-linked paper later on Tuesday.
The auction is being watched for clues to demand ahead of a bigger debt sale on Thursday when Italy will offer up to 6.5 billion euros of five- and 10-year bonds - the first auction of longer-term debt since Draghi issued his pledge on the euro.