Eclipse Resources Corp Sinks on Stock Offering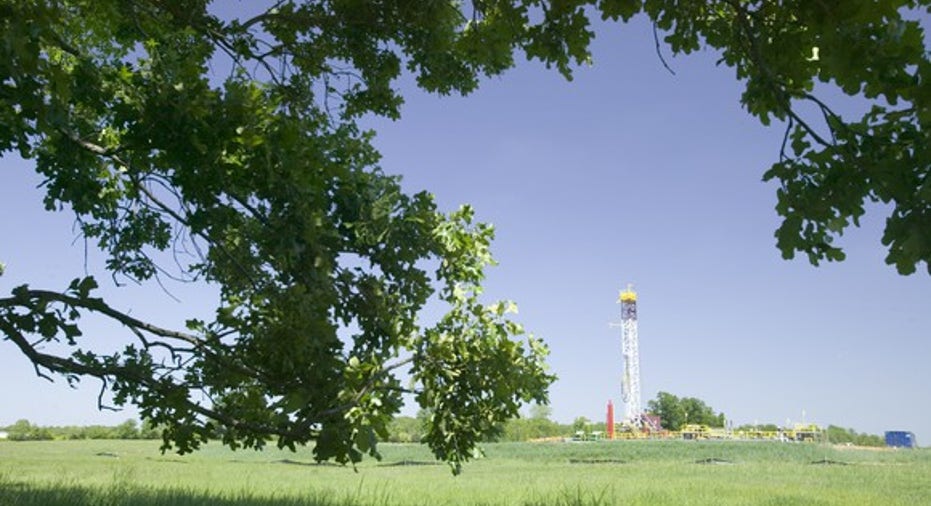 Image source: Southwestern Energy.
What: Shares of Eclipse Resources are slumping on Wednesday, down more than 16% at 10:45 a.m. EDT.
So what: Fueling today's sell-off was Eclipse Resources' announcement that it had priced a public offering of 37.5 million shares at $3.50 per share. That offering price is roughly 15% below yesterday's closing price, and well below its recent high. The company's stock is up nearly 250% from its bottom in early March, which is a rally that the company is now taking advantage of by raising additional cash. It plans to use the nearly $130 million raised to fund a portion of its CapEx program through 2017.
Energy equity offerings are on the rise after rebounding oil prices fueled big rallies in several oil and gas stocks. Companies are taking advantage of these higher stock prices to raise cash just in case commodity prices tumble. Southwestern Energy , for example, took advantage of a huge surge in its stock price yesterday to raise equity capital today.
In total, Southwestern Energy raised $1.1 billion, which it plans to use to repay a portion of its term loan and repurchase some of its senior notes. This move will enhance the company's financial flexibility, as well as cushion it from the risk of weakening commodity prices.
Now what: Energy companies are jumping at the chance to raise capital now that there's an open window. Given how volatile prices have been, companies would rather dilute shareholders at current prices than riskexposure to another significant drop. That should give investors more peace of mind that these companies will make it through to the eventual upturn.
The article Eclipse Resources Corp Sinks on Stock Offering originally appeared on Fool.com.
Matt DiLallo has no position in any stocks mentioned. The Motley Fool has no position in any of the stocks mentioned. Try any of our Foolish newsletter services free for 30 days. We Fools may not all hold the same opinions, but we all believe that considering a diverse range of insights makes us better investors. The Motley Fool has a disclosure policy.
Copyright 1995 - 2016 The Motley Fool, LLC. All rights reserved. The Motley Fool has a disclosure policy.