ECB's Nowotny says Europe not facing new banking crisis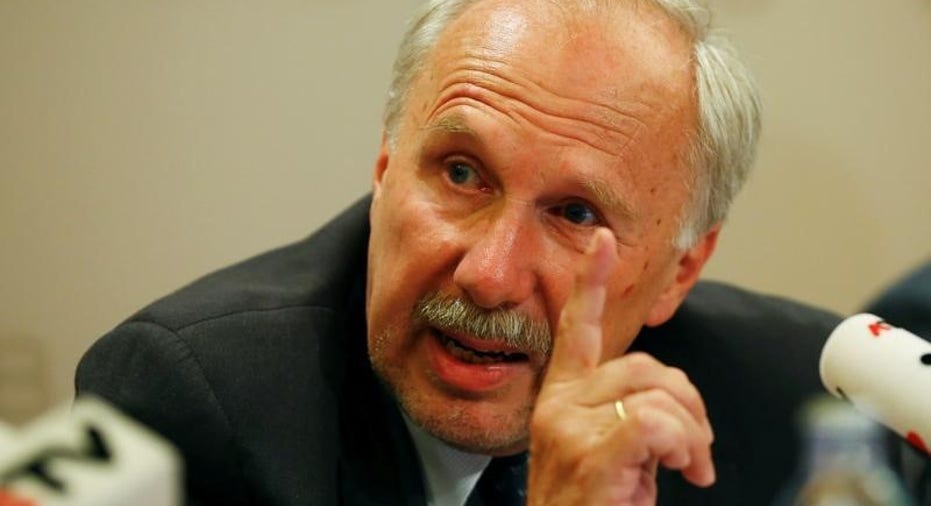 European Central Bank Governing Council member Ewald Nowotny said on Thursday he did not believe that Europe faced a new banking crisis similar to that seen in 2007 and 2008, but the financial sector was clearly in a transitional phase.
"I wouldn't overdramatize it. We're in a transitional and learning phase," Nowotny told Reuters before an event hosted by the Friedrich Ebert Stiftung foundation, when asked about the concerns triggered by new banking requirements to be finalised by the end of the year.
He said financial institutions would have to learn to deal with the new requirements, adding that the changes made sense and were moving in the right direction.
During the event, Nowotny described as overblown warnings by some critics that the euro could fail as a currency, and said the problems were with certain member states.
"I don't see any particular challenges that are remniscent of the crisis in 2007 and 2008," the Austrian central bank governor said.
Nowotny declined to comment specifically on Deutsche Bank while speaking with Reuters.
Deutsche's U.S.-listed shares hit a record low amid growing concerns about the bank's stability in the wake of a fine of $14 billion imposed by the U.S. Justice Department over its sale of mortgage-backed securities.
He told the event that it was important to consider all the consequences before letting any financial institution go bankrupt, noting that such a decision always triggered concerns about other institutions.
Nowotny said central bankers were still divided over Basel III banking rules, which are to be completed by the end of the year, but banks would likely face higher capital requirements. Selling assets was the quickest way to raise capital, he said.
The Basel Committee made up of regulators from nearly 30 countries has come under intense pressure from the banking industry and European governments to rein in the reforms it is now completing.
The Basel III rules, which are aimed at making the global banking system more resilient following the 2008 financial crisis, including forcing banks to hold more and different types of capital to insulate themselves during downturns.
(Reporting by Reinhard Becker and Andrea Shalal; Editing by Mark Trevelyan and David Gregorio)