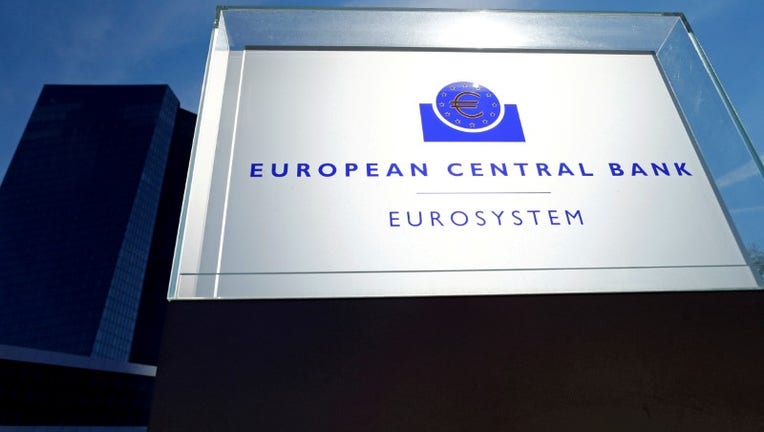 European Central Bank President Mario Draghi is set to start laying the groundwork for stimulus reduction when policymakers meet on Thursday, giving investors some hints but probably holding off on any major commitment.
Concerned that strong signals could trigger market volatility and undo its plans, ECB policymakers are seen shifting their message only incrementally, setting up for a bigger move in October or December, before the bank's 2.3 trillion euro ($2.74 trillion) bond purchase scheme expires at the end of the year.
In the ultimate decision over extending or winding down the purchases, Draghi will have to resolve a dilemma: euro zone economic growth is on its best run in a decade, yet inflation is weak and will miss the ECB's target for years to come.
Indeed, a central bank source told Reuters the ECB is likely to trim its inflation forecasts on Thursday while modestly upgrading growth projections.
This divergence has raised questions about the central bank's ability to fulfill its mandate of keeping inflation close to but below 2 percent.
"The inflation outlook remains predictably anemic, and if President Draghi is to be taken at his dovish word, that should imply filling up the bowl," Anatoli Annenkov, an economist at Societe Generale, said.
A relentless firming of the euro, partly a function of the euro zone's solid economic run, is only exacerbating this division, as a strong currency puts a natural lid on export prices and ultimately inflation.
But with growth exceeding expectations, unemployment falling fast and the threat of deflation long gone, some analysts say Draghi has few reasons to maintain what is essentially an emergency set up and that the main question is just how quick the exit should be.
"Despite recent euro strength, there is no compelling economic case to keep buying at the current rate -- the macro outlook simply does not merit it," Daiwa economist Chris Scicluna said.
The ECB announces its rate decision at 1145 GMT, followed by Draghi's news conference at 1230 GMT.
Analysts polled by Reuters predicted no policy change on Thursday but that bond buys, now running at 60 billion euros a month, will be cut by a third in a decision later this year.
TWEAKS
For Thursday, the question is how strongly policymakers should signal a shift that is now essentially expected by all investors. The ECB also needs to decide how to address the issue of the firming euro.
Draghi is seen certain to ask the ECB's committees to prepare policy options for the coming meetings, a signal that has in the past preceded actions.
Some also expect him to tweak the bank's long-standing guidance on asset buys, giving up a reference to the option of raising asset purchases.
With some policymakers squeamish about such a signal, an alternative option would be to leave in the reference for increasing purchases while adding a reference to a cut, making the guidance symmetrical.
Draghi will find it difficult to avoid the issue of the euro's firming after policymakers expressed concern in July about the risk of an overshooting euro.
"A further rise of, say, 5 percent in effective terms -- broadly equivalent to around 1.30 against the dollar and not our central case -- would probably lead the central bank to be more cautious," BNP economist Luigi Speranza said.
But Draghi's hands are increasingly tied as the asset buys are slowly running up against the ECB's self-imposed rules.
Abandoning the rules would be legally difficult while including new assets in the scheme would risk sending the wrong signal, some economists argue.
"It appears that the ECB's lone viable option is to accept the legal limits and gradually scale back the purchases next year," Commerzbank economist Joerg Kraemer said.
($1 = 0.8388 euros)
(Reporting by Balazs Koranyi; Editing by Catherine Evans and John Stonestreet)