ECB Says Stay 'Calm' After Trump's Surprise Win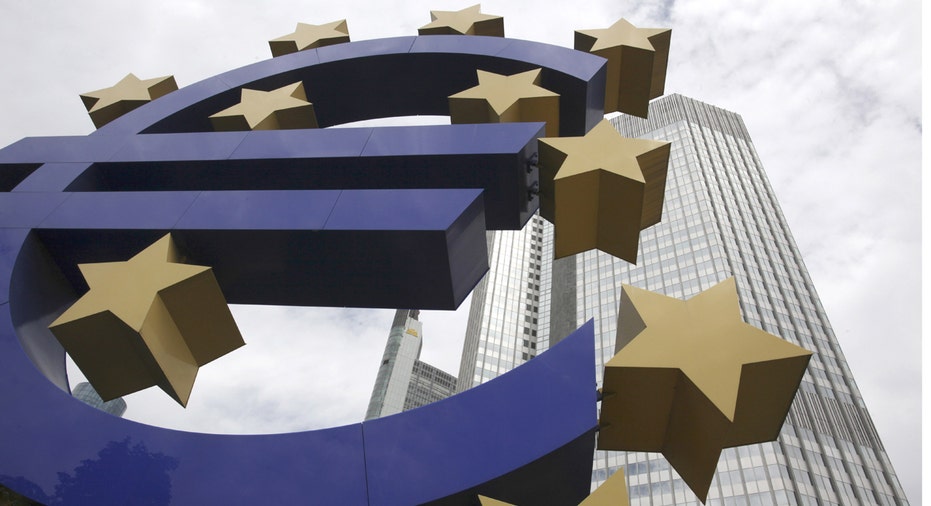 (Wraps together Nowotny, Jazbec and Praet)
The European Central Bank is ready to respond to any economic shock stemming from Donald Trump's surprise victory in the U.S. presidential election, two rate setters said on Wednesday, while the Bank's chief economist called for "calm."
Stocks fell, before rebounding in U.S. trading on Wednesday, while trading in the U.S. dollar and other major currencies remained volatile as investors faced up to a shock win for Trump that could upend the global political order.
Slovenian central bank governor Bostjan Jazbec and his Austrian counterpart Ewald Nowotny stressed the ECB's preparedness to act if needed.
"We are definitely prepared to intervene in an emergency," Nowotny told reporters in Vienna, adding that it was too soon to know what would happen. "What that will really look like, we must wait and see."
Any weakening in the U.S. economy, the world's largest and Europe's top trading partner, and a strengthening in the euro against the dollar are bad news for the ECB.
The euro zone's central bank has been trying to revive the euro zone economy with low interest rates, bond buying and cheap loans to banks.
It also has an open swap line with the Federal Reserve allowing U.S. banks to borrow in euros from the Fed and vice versa if they struggle to finance themselves on the market.
"I believe the U.S. central bank and the ECB are able to suitably respond to any possible shocks following the U.S. elections," the Slovenian governor said at an event in Slovenia.
Yet the ECB's chief economist Peter Praet said it was too early to react to Trump's victory.
"Usually what we do is look through volatility of course for the first days so we have to be a bit patient and see how things evolve," he said before a speech in Brussels.
"All communications on monetary policy will not change now as a result. We have to be calm, calmer than the markets."
During his speech, Praet added the ECB would need to keep its "a very substantial amount of monetary support" to bring inflation back to target.
After an initial sell-off, markets were trimming their losses in the late European morning.
A fall in the yields of German bonds, which investors were buying on Wednesday as they sought relatively safe assets, could make it more difficult for the ECB to find enough eligible bonds to buy in that country.
The ECB can't buy any debt that yields less than its -0.40 deposit rate. Yields on German debt up maturing up to 2021 were below that level on Wednesday. (Reporting by Francois Murphy in Vienna, Marja Novak in Brdo Pri Kranju, and Robert-Jan Bartunek and Philip Blenkinsop in Brussels; Editing by Toby Chopra)