ECB makes little change to growth and inflation forecasts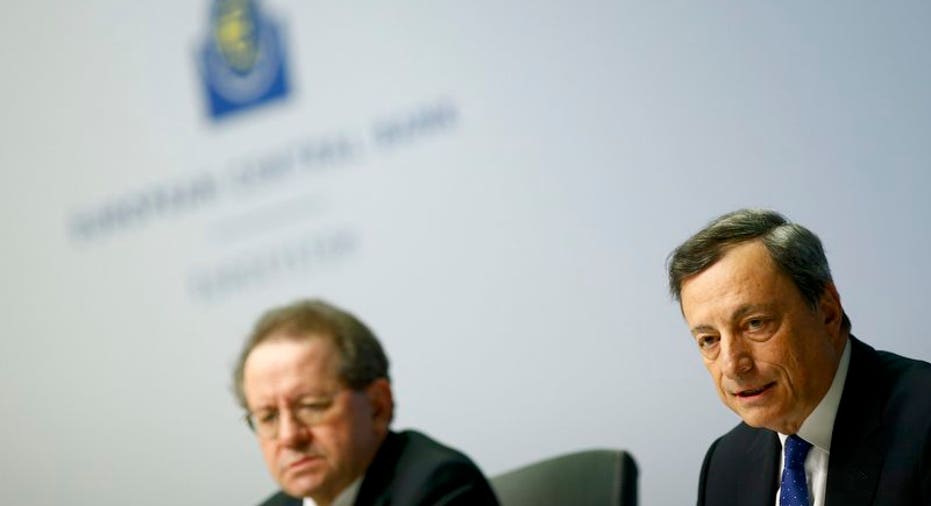 The European Central Bank left its economic growth and inflation forecasts largely unchanged on Thursday, predicting that price growth would raise slowly but again miss its target of close to 2 percent in 2019.
The ECB slightly increased its 2017 growth forecast to 1.7 percent from 1.6 percent seen in September and lifted its 2017 inflation forecast to 1.3 percent from 1.2 percent projected three months ago, ECB President Mario Draghi said at a news conference.
In its initial projections for 2019, the ECB put inflation at 1.7 percent, still below the target it has undershot for more than three years despite unprecedented stimulus aimed at reviving economic growth and boosting consumer prices.
The following are the ECB staff's new projections for inflation and GDP growth. Previous figures, from September, are in brackets. For 2019, the figures are the ECB's initial projections.
2016 2017 2018 2019
GDP growth 1.7 (1.7) 1.7 (1.6) 1.6 (1.6) 1.6
Inflation 0.2 (0.2) 1.3 (1.2) 1.5 (1.6) 1.7
(Reporting by Balazs Koranyi; Editing by Catherine Evans)