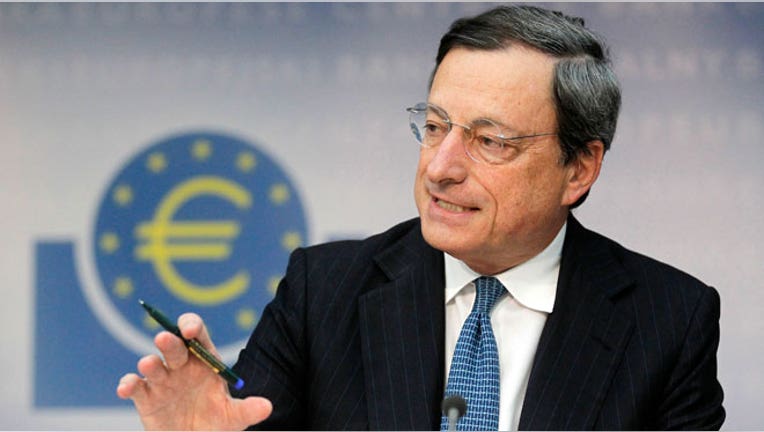 The European Central Bank cut its main interest rate on Thursday to a new record low of 0.25%, responding to a surprise drop in inflation by easing policy to support the euro zone's weak economic recovery.
The quarter-point cut was largely unexpected and highlights the ECB's concern about the slowdown in euro zone inflation to 0.7% in October - a rate far below its target of just under 2%.
The euro fell sharply after the decision to $1.3397 from $1.35 prior to the announcement. The ECB held the deposit rate it pays on bank deposits at 0.0%, but cut its marginal lending facility - or emergency borrowing rate - to 0.75% from 1.00%.
The central bank had faced calls from Italy's finance minister and France's industry minister to ease policy in response to strength in the euro.
Markets now turn their attention to ECB President Mario Draghi's 1330 GMT news conference, at which he will explain the reasoning behind the Governing Council's decision to cut rates.