EBay's profit forecast disappoints, shares fall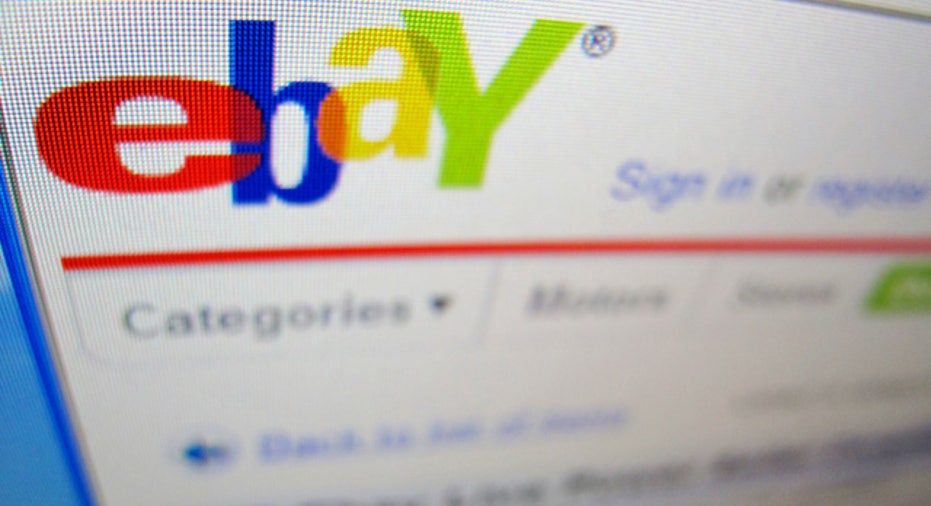 EBay warned Wall Street on Wednesday that profit this quarter could fall below analysts' estimates as it invests in marketing and a revamped website to attract more shoppers, sending shares down more than 5 percent in after-hours trade.
The online marketplace is making a big push to catch up to Amazon.com Inc with three-day guaranteed delivery and a more user-friendly website, hoping to distinguish itself as a haven for specialty items rather than commodity products.
It said marketing expenses rose by nearly 5 percent in the third quarter from a year earlier, as it got that message across to potential customers.
Factoring in the higher costs, eBay forecast fourth-quarter adjusted profit, excluding some costs, of between 57 cents and 59 cents per share. On that basis, analysts on average were expecting a profit of 59 cents per share, according to Thomson Reuters I/B/E/S.
For all of 2017, it narrowed its forecast for adjusted profit, now expecting $1.99 to $2.01 per share.
In a sign the investments may be paying off, gross merchandise volume (GMV) - the value of goods sold on eBay websites - rose 8 percent to $21.7 billion in the just-ended third quarter. That is the fastest growth eBay has reported in three years.
"Our customers are responding to the significant product enhancements we have been making, and this is reflected in our results," Chief Executive Devin Wenig said in a statement.
Revenue in the quarter increased 8.7 percent to $2.41 billion, edging past analysts' estimate of $2.37 billion. Net income rose 27 percent to $523 million.
Despite this growth, the San Jose, California-based company said its operating profit margin decreased slightly to 24 percent in the quarter, from 24.4 percent a year earlier.
"Technology investments are partly responsible, but I'm guessing the market is also concerned that there's more to the story," said Morningstar analyst R.J. Hottovy.
StubHub, the company's marketplace for tickets, also raised a "potential 'yellow flag,'" Baird Equity Research analyst Colin Sebastian said in a note. The unit's 2 percent growth in GMV lagged the rest of the business, and CEO Wenig said a tough events landscape would pressure results further this year.
EBay reported nearly 2 million more active buyers in the third quarter to reach 168 million, excluding customers in India. Active buyers tallied at 171 million in the second quarter, before eBay sold its India business to Flipkart in August.
(Reporting by Aishwarya Venugopal in Bengaluru and Jeffrey Dastin in San Francisco; editing by Bill Rigby and Cynthia Osterman)