eBay Left Over $300 Million on the Table: Was It Worth It?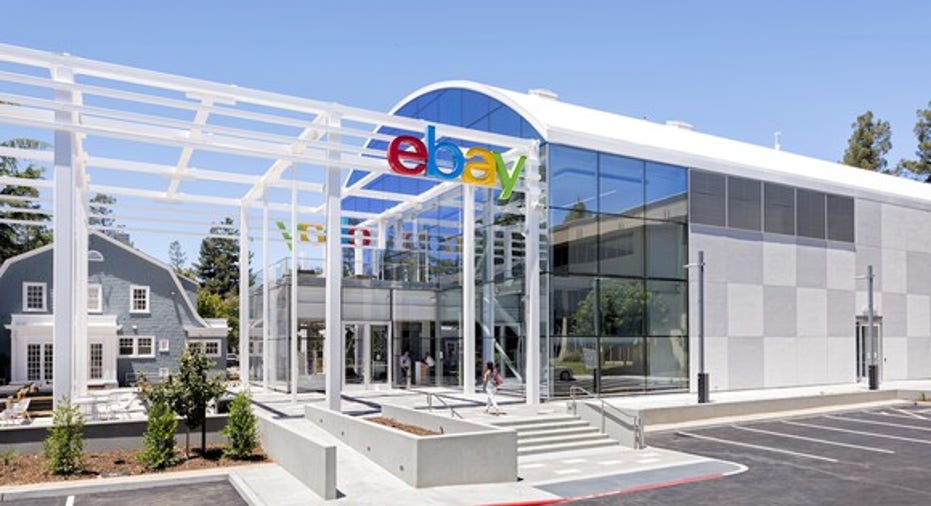 MercadoLibreInc. (NASDAQ: MELI) the leader in the Latin American e-commerce industry has a long history with eBay Inc. (NASDAQ: EBAY). The two companies first partnered back in late 2001 after competing for a time in the region. As part of the agreement, MercadoLibre received Brazilian online trading platform iBazar and eBay acquired a 19.5% stake in MercadoLibre. Additionally, eBay agreed to "share best practices with the company".
eBay parts ways with Latin American partner MercadoLibre. Image source: eBay.
Parting of the ways
That long-standing relationship has recently undergone a huge shift. In October, eBay announced that it was selling its stake in its southern cousin. In a press release, eBay stated:
BFF's
If you thought that eBay merely owned a piece of MercadoLibre, you'd be mistaken. The two companies had a fairly lengthy strategic alliance in the region over a period of five years, and even filed an agreement with the SEC. During that time, the companies agreed to exchange information concerning a wide variety of topics such as customer service and developing online communities and technology. eBay also agreed to negotiate with its global business partners on MercadoLibre's behalf and the two companies agreed to a non-compete in the region and shared trade secrets.
MercadoLibre continues to execute.
Breaking up is hard to do
So with all this history, why the move to divest MercadoLibre? A couple of thoughts. While eBay still owned 18% of the company, they were becoming frenemies. Their agreement expired in 2006, but it wasn't until September of 2013 that eBay began to make moves in the region. It released Portuguese-language fashion app eBay Moda. It expanded those efforts in May of 2014 when it rolled out Spanish and Portuguese versions of its sites in Latin America, as well as its core mobile app in Brazilian Portuguese.
Slimming down
The company has also been shedding non-core businesses. It made several fairly sweeping moves in July of 2015. First, eBay sold its enterprise unit to a private equity firm for $925 million, a business it acquired for $2.4 billion in 2011. In the same month, it spun off PayPal Holdings, Inc.(NASDAQ: PYPL).Divesting from MercadoLibre may have just been eBay shedding another asset it believed was no long relevant to its core business.
Was it worth it?
eBay may have believed that it could get a bigger slice of the pie than the piece it was getting, or that MercadoLibre's stock had run its course, with a stock price near all-time highs. Whatever its reasoning, eBay sold 8.1 million shares of the company's stock at $168. Meanwhile, MercadoLibre has continued its torrid growth. In its most recent quarter, the company grew its users by 20%, items sold by 40% and payment transactions by 67% year over year, and improvements in the regional economy have given its business a boost. MercadoLibre now trades around $210 per share, meaning eBay left nearly $350 million on the table. However the company used that money, I doubt it achieved a 25% gain on its investment in less than five months.
eBay's lesson here is a valuable one for individual investors -- there's nothing wrong with holding onto your winners and letting them run.
10 stocks we like better than eBayWhen investing geniuses David and Tom Gardner have a stock tip, it can pay to listen. After all, the newsletter they have run for over a decade, Motley Fool Stock Advisor, has tripled the market.*
David and Tom just revealed what they believe are the 10 best stocks for investors to buy right now... and eBay wasn't one of them! That's right -- they think these 10 stocks are even better buys.
Click here to learn about these picks!
*Stock Advisor returns as of February 6, 2017
Danny Vena owns shares of MercadoLibre and PayPal Holdings. Danny Vena has the following options: long January 2019 $18 calls on eBay and short April 2017 $32 calls on eBay. The Motley Fool owns shares of and recommends eBay, MercadoLibre, and PayPal Holdings. The Motley Fool has a disclosure policy.