Eastman Kodak Shares Jump on Patent Case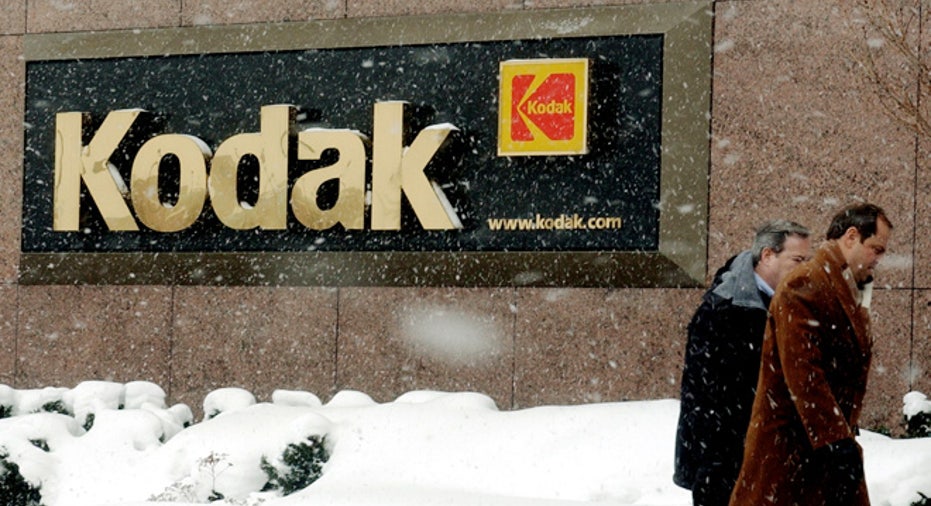 Shares of Eastman Kodak Co (EK.N) soared 12 percent in premarket trading after a trade panel in the United States last week agreed to review a case that could lead to the struggling photography company receiving hundreds of millions of dollars in royalties.
Its shares soared to $3.82 on the New York Stock Exchange in premarket trading on Monday. The shares closed at $3.40 on Friday.
Kodak is asking the International Trade Commission to bar the importation of Apple Inc (AAPL.O) and Research in Motion (RIM.TO) mobile phones and wireless devices, including iPhones and BlackBerry devices with digital cameras. A final decision is expected on May 23, according to a regulatory filing.
Kodak settled similar patent disputes with LG and Samsung in 2009 and 2010. The two South Korean consumer electronics makers agreed to pay Kodak $400 million and $550 million, respectively, to license its technology.
Kodak's Chief Executive Antonio Perez has suggested the company could reap $1 billion from a favorable ruling. But Brean Murray Carret & Co analyst Ananda Baruah said in a research note on Monday the amount could be lower than previous settlements because Apple and RIM ship lower volumes of devices than the previous two companies that paid Kodak, Samsung and LG.
Rafferty Capital Markets analyst Mark Kaufman, who has a "buy" rating on the stock, said in a research note that "we believe settlements in the $500.0 million range for each of the defendants is certainly plausible."
Many investors see Kodak's value in its lucrative portfolio of intellectual property. It has more than 1,000 patents in its trove, and in 2010 it made an estimated $630 million from its licenses, according to Argus Research.
But Kodak's reliance on one-time intellectual property licensing deals is not sustainable, analysts have said.