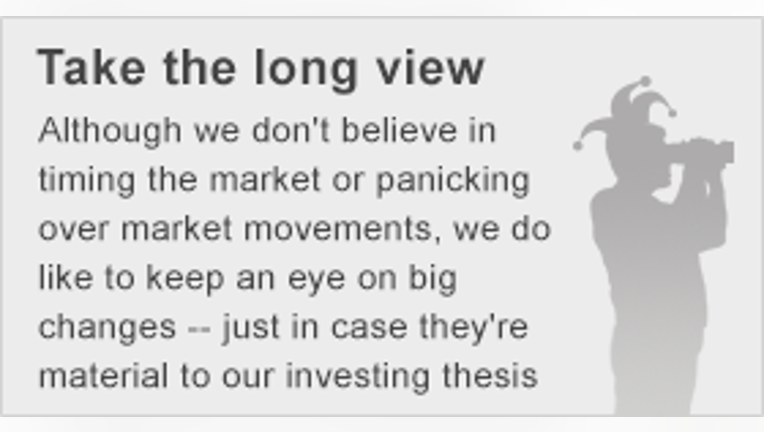 What: Shares of Teekay Corporation were up more than 17% at 3:30 p.m. ET on Thursday. This was after it reported fourth-quarter resultsalong with its three daughter entities --Teekay LNG Partners , Teekay Offshore Partners , and Teekay Tankers .
So what: Teekay Corporation ended the year on a solid note. The company reported consolidated revenue of $700.1 million, up from $555 million in the year-ago period. That strong revenue growth reversed a year-ago loss with net income per share rising to $0.53 per share this quarter, up fromloss of $0.19 per share in the year-ago quarter.
CEO Peter Evensen gave some color on the company's quarter and 2015 in general by saying:
Driving the group's solid results were Teekay Offshore and Teekay LNG, which continued to operate with high fleet utilization and are generating stable cash flow thanks to large portfolios of fee-based contracts. Teekay Tankers also recorded one of its strongest years ever.
Looking ahead, the company expects operating cash flow within the Teekay Group to remain strong in 2016, supported by high fleet utilization and various growth projects going into service. That said, industry conditions are still tough, which is evidenced by the fact that Teekay Offshore had one of its floating production vessels operating in the North Sea returned to it after almost 18 years in operation after low oil prices caused that field to no longer be economical to operate. Furthermore, Teekay Offshore and Teekay LNG have had a hard time accessing competitively priced capital in the market because of the current downturn in the energy sector, forcing both to reduce their distributions and use internally generated cash flow to fund growth. That said, Teekay sees this as a temporary issue, not a long-term problem.
Now what: Teekay Corporation and its daughter entities battled tough industry conditions in 2015 to deliver the group's strongest results in years. That said, headwinds still remain, which is why the company is taking a cautious approach to dividends in 2016 despite the expectation that cash flow will remain strong.
The article Earnings Are Fueling a Big Rally in Teekay Corporation's Stock Today originally appeared on Fool.com.
Matt DiLallo has no position in any stocks mentioned. The Motley Fool has no position in any of the stocks mentioned. Try any of our Foolish newsletter services free for 30 days. We Fools may not all hold the same opinions, but we all believe that considering a diverse range of insights makes us better investors. The Motley Fool has a disclosure policy.
Copyright 1995 - 2016 The Motley Fool, LLC. All rights reserved. The Motley Fool has a disclosure policy.