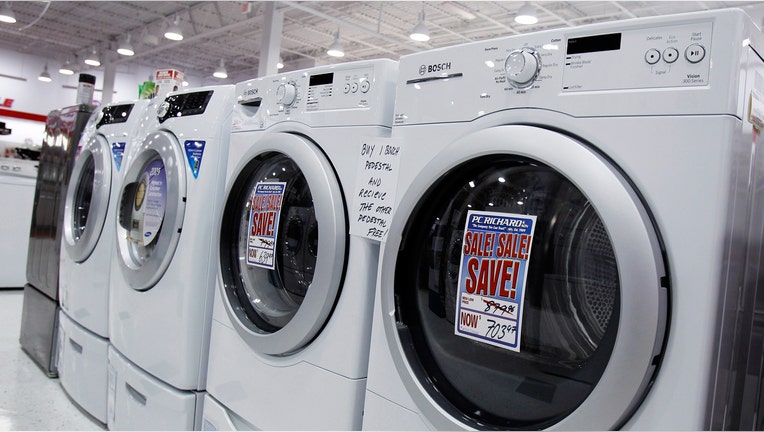 Demand for long-lasting manufactured goods fell in November as aircraft orders plummeted, though underlying numbers suggest the factory sector may have stabilized following an extended soft patch.
Orders for durable goods--products designed to last longer than three years, such as trucks or computers--declined 4.6% from a month earlier to a seasonally adjusted $228.17 billion, the Commerce Department said Thursday. Economists surveyed by The Wall Street Journal had expected a 5% drop in overall orders.
November's performance was driven by a sharp decline in orders for civilian aircraft, a highly volatile segment. Civilian aircraft orders were down 73.5% from a month earlier. Overall, orders for transportation equipment tumbled 13.2%, the sharpest decline in more than two years.
Demand in other categories was mixed. When excluding orders tied to transportation, new orders increased 0.5%. When excluding defense, another choppy category, orders slid 6.6%.
October's overall orders were revised to a 4.8% gain from the previously reported 4.6%.
While new orders had shown growth in four of the past five months, they are still down slightly through the first 11 months of this year, compared with the same period in 2015.
Other measures of manufacturing activity have also been mixed over the past year, reflecting lackluster economic growth, changes in the dollar's value overseas and limited activity in the energy sector amid low oil prices.
More recently, the factory sector has shown signs of perking up a little. The Institute for Supply Management earlier this month said its purchasing managers' index matched the highest level since February 2015.
Thursday's report showed an important proxy for business investment, nondefense capital goods excluding aircraft, rose 0.9% last month, the second consecutive monthly rise. But year to date, such orders are down 3.9%, compared with the first 11 months of last year.
Inconsistent business spending has been one factor constraining economic growth.
"Business investment...remains soft despite some stabilization in the energy sector," Federal Reserve Chairwoman Janet Yellen said last week following the central bank's decision to raise its benchmark interest rate.
Write to Jeffrey Sparshott at jeffrey.sparshott@wsj.com and Eric Morath at eric.morath.com.