DuPont CEO Breen says Trump win unlikely to impact Dow deal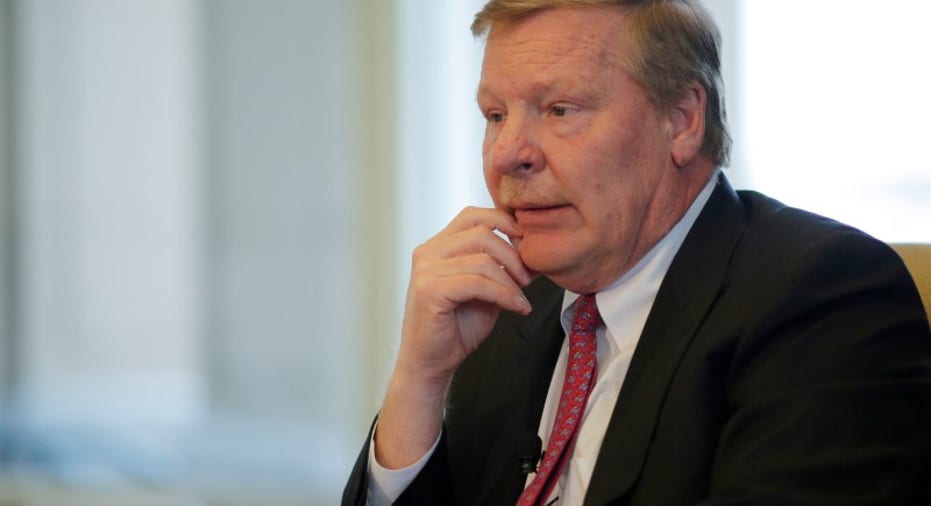 Dupont Chief Executive Ed Breen said on Thursday the incoming administration of U.S. President-elect Donald Trump is not likely to have an impact on his company's planned merger with rival Dow Chemical.
While Trump was critical of other large mergers during the campaign, Breen said many U.S. Justice Department officials reviewing the merger are career employees.
"I don't think it has any impact. We're very far down the road," Breen said in an interview after speaking to the Boston College Chief Executives Club.
Executives and dealmakers are looking for signs of whether the incoming Trump administration will take a traditional Republican approach to major mergers and treat them with a lighter touch.
Trump alternatively could follow through on populist statements he made during the campaign, such as a threat to block AT&T Inc's planned purchase of Time Warner Inc.
Breen said he does not expect Trump's rhetoric would make the president-elect's administration less likely to approve the $130 billion Dow-DuPont merger agreement, reached a year ago.
Breen is scheduled to become CEO if the deal is approved by regulators. European Union antitrust regulators said on Nov. 9 they had received key data from the companies and set a Feb. 28 deadline for a decision.
A concern is that the merger to create a giant in crop protection and seeds could reduce competition in those areas, as well as for certain chemicals and materials both companies produce.
Asked about potential divestitures that might be required to complete the merger, Breen said there would likely "be some remedies on the agriculture side, and that's predominantly it." He declined to name specific potential purchasers but said "There are always buyers available for good assets."
In his remarks to the luncheon, Breen pointed to populist developments worldwide, such as the Brexit vote and the recent defeat of Italian Prime Minister Matteo Renzi in a referendum. But Breen said the results are not likely to slow Europe's economic growth rate and thus will have little business impact.
"It doesn't overly worry me... and I don't think it is overly bothering the business community," he said.
(Reporting by Ross Kerber; Editing by Chris Reese and Dan Grebler)