Dunkin Brands Group, Inc. vs. Starbucks Corporation: A Loyalty Rewards Shoot-Out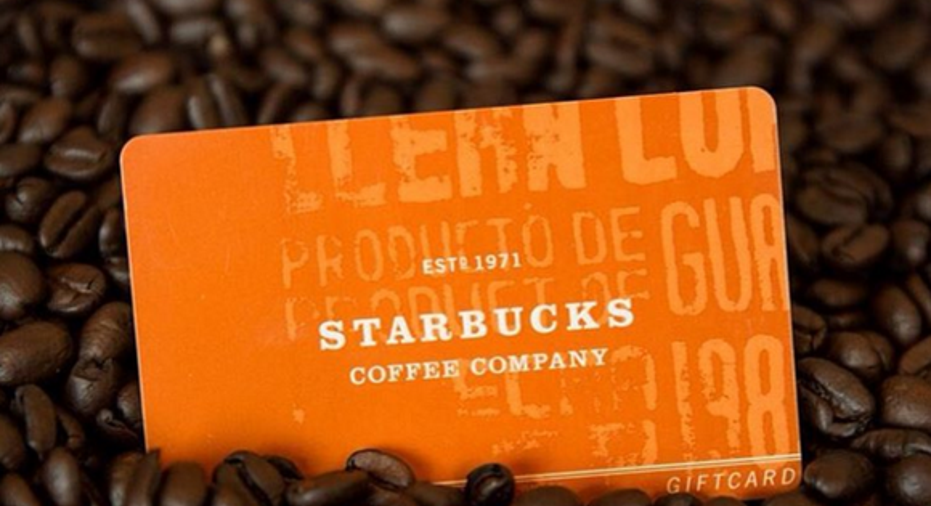 Image credit: Starbucks.
In the past, aStarbucks customer could walk up to the counter, order a coffee, present their Starbuck's card, and after 12 qualified purchases at the gold level of membership, receive a free beverage or food item. But now, under a new loyalty rewards program starting in April, it will take $62.50 in purchases to earn free Starbucks' booty.Dunkin Brands Group, sees the change as an opportunity to nab disgruntled coffee customers and is jumping all over it.
Donuts with a 'd'Despite its name, Dunkin Donuts is first and foremost a retailer of coffee. The company sold over 8 billion servings of java in the U.S. last year, amounting to 58% of its domestic franchise sales.The rest are composed of donuts and other food items, including its recently ramped-up breakfast sandwiches. This is why the change to the Starbucks' loyalty program, a feather ruffler for Pike Place patrons, could be a boon for Dunkin.
The maker of crullers is leaping on the opportunity by sending $5 gift cards to Starbucks customers. It hopes that by doing so customers will stumble upon the chain's loyalty program and find out that it is superior to Starbucks' program. Under the Dunkin plan, customers have to spend only $40 before they receive a free beverage, or roughly a third less than at Starbucks.
Maxim Group analyst Stephen Anderson estimates that Dunkin could grow its sales in the United States by 0.25 to 0.4 percentage points due to the change in Starbucks' loyalty rewards program.Based on domestic franchise sales of just over $591 million in 2015, that equates to $2.4 million worth of revenue. This is peanuts, but the underlying message is that management is being aggressive and going after every last shred of market share it can get its hands on.
Loyalty alignmentOn the flip-side, the new program should help Starbucks increase the size of its average transaction. Under the old program, which was based on the number (not size) of transactions, a customer could purchase the cheapest item in the store and hit the reward zone. Under the new program, the company has aligned rewards with dollars spent -- spend more dollars, get more rewards. Any boost to Starbucks' average transaction should thus help offset customer defections to Dunkin Donuts.
The skirmish over loyalty reward programs is being fed by stiff competitive headwinds. Dunkin has taken a stiff arm in particular from the likes of the McDonald's, by wayof the latter's all-day breakfast.
In the wake of McDonald's move, Dunkin Donuts reported a 0.8% decline in fourth-quarter comparable store sales at domestic locations. It also reported a fourth-quarter diluted EPS loss of $0.10, although this included a $0.58 per share impairment related to its joint venture in Japan. For the year, the donut maker turned in a mere 1.4% growth in its comparable U.S. store sales and a diluted EPS decrease of 34.5% to $1.08. Excluding the impairment, diluted EPS increased 10.9% to $1.93.
Starbucks, on the other hand, recently announced a 9% increase in quarterly domestic same-store sales, though it too reported a decline in diluted earnings per share. The latter drop amounted to 29.2%, down to $0.46. Importantly, however, last year's comparable figure included acquisition charges. If these are excluded, Starbucks' earnings per share increased by 15% over the year-ago quarter.
The end analysis is that Dunkin is being aggressive in trying to nab coffee customers amid its competitive headwinds, but Starbucks is solid in both its overall fundamentals and its same-store sales growth. Additionally, the loyalty program change makes economic sense and it is highly unlikely that the loyalty shoot-out with Dunkin will lead to mass defections.
The article Dunkin Brands Group, Inc. vs. Starbucks Corporation: A Loyalty Rewards Shoot-Out originally appeared on Fool.com.
Adam Brownlee owns shares of McDonald's. The Motley Fool owns shares of and recommends Starbucks. Try any of our Foolish newsletter services free for 30 days. We Fools may not all hold the same opinions, but we all believe that considering a diverse range of insights makes us better investors. The Motley Fool has a disclosure policy.
Copyright 1995 - 2016 The Motley Fool, LLC. All rights reserved. The Motley Fool has a disclosure policy.