Duluth Holdings Inc.'s Q3 Results Come Up Short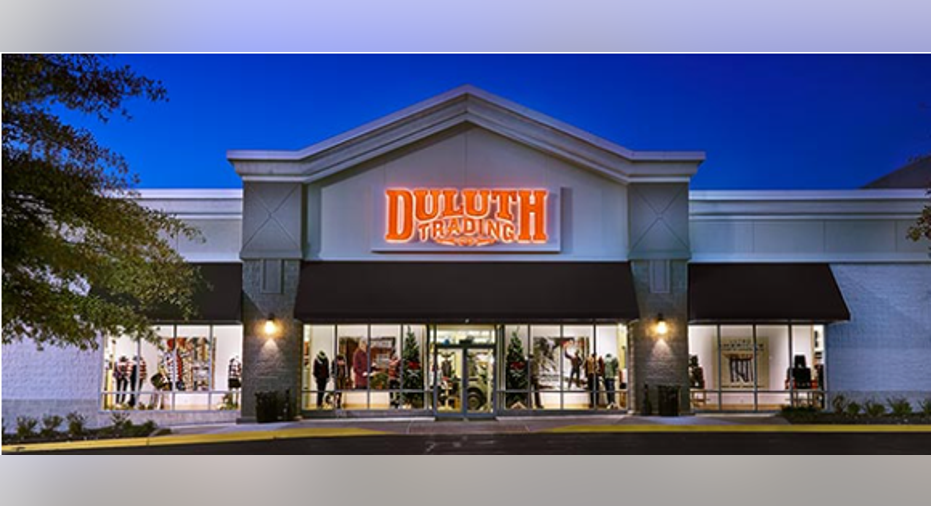 Challenges in the retail environment haven't stopped Duluth Holdings(NASDAQ: DLTH) from putting up impressive top-line growth. The company's focus on offering innovative apparel and accessories to tradesmenhas paid off in spades, and heading into Thursday's fiscal-third-quarter financial report, investors were expecting that the company's growth would continue unabated. Unfortunately, a handful of factors caused Duluth's results to come up short of what the company was expecting. As a result, management decided to cut its guidance for the full year.
Let's take a closer look at Duluth's quarterly results to see what happened.
Image source: Duluth Holdings.
Duluth Holdings Q3 results: The raw numbers
| Metric | Q3 2016 | Q3 2015 | Year-Over-Year Change |
| --- | --- | --- | --- |
| Revenue | $67.0 million | $55.3 million | 21% |
| Net income | $0.5 million | $1.5 million | (67%) |
| Earnings per share | $0.01 | $0.06 | (83%) |
Data source: Duluth Holdings Inc.
What happened with Duluth Holdings this quarter?
The company opened three new retail stores during the quarter, bringing its total to 12 retail stores and two outlets.
Overall revenue jumped 21%, to $67 million. The rise was caused by a 12% jump in direct sales and 68% growth in retail sales. Unfortunately, this number was quite a bit shy of the $69 million in revenue that Wall Street was looking for and management said net sales fell short of the company's expectations.
Gross margin for the quarter was 57.8%, which was up 60 basis points when compared with the year-ago period. Management credited the gains to favorable sales leverage and a general shift to higher-margin products.
Selling, general, and administrative costs grew to $37.9 million, which was up 27% over the same quarter last year. This figure represents 57% of net sales, which was a year-over-year increase of 240 basis points. Management said thatincreased rent expense and related store-opening costs drove the additional spending.
Expense growth outpaced revenue growth yet again, causing net income to fall. Net income for the period was $0.5 million, or$0.01per diluted share. That was down considerably from the $1.5 million, or$0.06per diluted share, that was reported in the year-ago quarter.
Pro forma net income, which adjusts for last year's conversion from an S corporation to a C corporation, was$0.9 million, or$0.04per diluted share.
What management had to say
CEO Stephanie Pugliese gave insight into the company's disappointing results in the company's press release:
Pugliese also went on to say that weather is having an impact on the company's fourth-quarter results, too.
Despite the short-term challenges, she reaffirmed her belief that the company's store expansion strategy is working and that it will drive strong growth over time:
Looking forward
The softer-than-hoped-for third-quarter results caused management to rein in its full-year guidance.
Here's an updated look at what management now expects to happen in fiscal 2016:
| Metric | New Guidance | Previous Guidance |
| --- | --- | --- |
| Revenue | $360 million to $370 million | $370 million to $380 million |
| Adjusted EBITDA | $34 million to $38 million | $40 million to $43 million |
| GAAP EPS | $0.52 to $0.60 | $0.66 to $0.70 |
| Capital expenditures | $25 million to $26 million | $24 million to $25 million |
Duluth Trading's 2016 guidance. Data source: Duluth Holdings.
Management also reaffirmed the company's "long-term" growth targets. These figures call for sales growth of approximately 20%, and roughly 25% growth in net income growth. Despite the short-term bumps, Duluth's strong top-line growth and gross margin expansion do suggest that its store expansion strategy is working.
Investors were not happy with the company's third-quarter results, sending shares down 23% at 1 p.m. Friday.
10 stocks we like better than Duluth Holdings When investing geniuses David and Tom Gardner have a stock tip, it can pay to listen. After all, the newsletter they have run for over a decade, Motley Fool Stock Advisor, has tripled the market.*
David and Tom just revealed what they believe are the 10 best stocks for investors to buy right now... and Duluth Holdings wasn't one of them! That's right -- they think these 10 stocks are even better buys.
Click here to learn about these picks!
*Stock Advisor returns as of Nov. 7, 2016
Brian Feroldi has no position in any stocks mentioned.Like this article? Follow him onTwitter, where he goes by the handle@Longtermmindset, or connect with him on LinkedIn to see more articles like this.
The Motley Fool recommends Duluth Holdings. Try any of our Foolish newsletter services free for 30 days. We Fools may not all hold the same opinions, but we all believe that considering a diverse range of insights makes us better investors. The Motley Fool has a disclosure policy.