Dual Catalysts Fueled Marathon Oil Corporations 13.5% Rally in June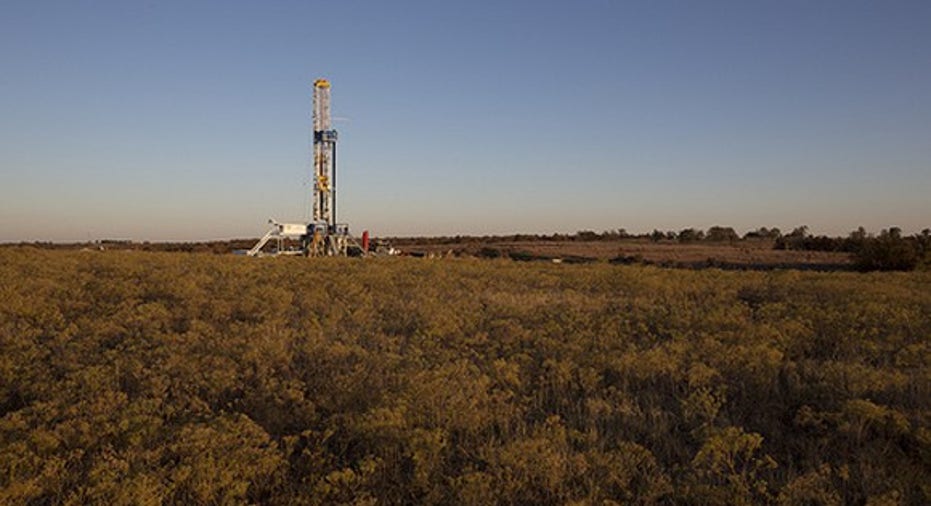 Image source: Marathon Oil.
What: Shares of Marathon Oil jumped 13.5% in June. Fueling that rally was awell-liked acquisition.
So what: Marathon Oil acquired privately held PayRock Energy in mid-June for $888 million. What makes that purchase so compelling is the 61,000 net acres PayRock controls in the emerging STACK play of Oklahoma. That position is noteworthy because the drilling economics are quite lucrative at current oil prices. In fact, the company estimates that the internal rate of return from the acquired acreage is 60% to 80%, at $50 a barrel.
While Marathon Oil is paying a hefty price for PayRock at more than $14,500 an acre, that's in-line with recent transactions. For perspective, Newfield Exploration paid $470 million for 42,000 acres in the STACK play this past May. That deal implies Newfield Exploration paid about $11,000 an acre.
Meanwhile,Devon Energypaid $1.9 billion for privately held Felix Energylast December. At that time, Felix controlled 80,000 acres in the STACK play, which implies that Devon paid nearly $23,500 an acre.
Given the transaction ranges, analysts atSunTrustthink that Marathon paid a fair price. They estimate that 60% of PayRock's position lies in the core of the STACK, which they value at $15,000 an acre.
Morgan Stanleyalso liked the price Marathon paid for its STACK acquisition.That transaction was one of the driving forces behind its decision to upgrade Marathon from equal weight to overweight, while also raising their price target from $18 to $21 per share. Morgan Stanley's analysts cited that the driller had added meaningful leverage to one of "the fastest improving unconventional plays in the U.S." This advantage enables the company to grow efficiently during the next upcycle.
Now what: Marathon's decision to bolster its position in the STACK enhances its ability to create value. Not only are the economics solid at current prices, but the returns will only improve with oil prices. This enhanced STACK position gives the company a competitive advantage that few producers have right now.
The article Dual Catalysts Fueled Marathon Oil Corporations 13.5% Rally in June originally appeared on Fool.com.
Matt DiLallo has no position in any stocks mentioned. The Motley Fool owns shares of Devon Energy. Try any of our Foolish newsletter services free for 30 days. We Fools may not all hold the same opinions, but we all believe that considering a diverse range of insights makes us better investors. The Motley Fool has a disclosure policy.
Copyright 1995 - 2016 The Motley Fool, LLC. All rights reserved. The Motley Fool has a disclosure policy.