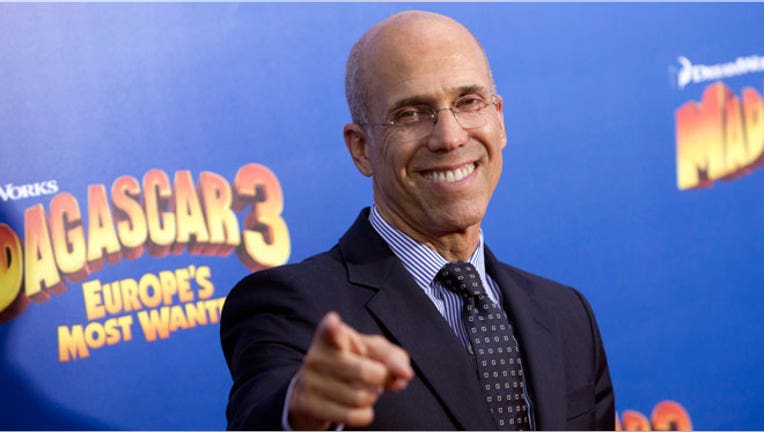 Hollywood studio DreamWorks Animation SKG Inc reported a bigger-than-expected 40 percent jump in quarterly revenue, helped by the box-office success of "Home" and strength in its television business.
The company said on Tuesday it earned $23.9 million in the second quarter ended June 30 from "Home", which was released on March 27.
"Home" - its only movie release of the year - had one of the best openings for an original movie made by DreamWorks, pulling in $54 million in its opening weekend, after "Madagascar 3: Europe's Most Wanted" in 2012.
"Home", starring singer Rihanna, Jennifer Lopez and Emmy-award winning actor Jim Parsons, grossed about $386 million worldwide as of Aug. 2, according to Box Office Mojo, a website that tracks theater ticket sales.
This marks a turnaround for the film studio, which took impairment charges of $57.1 million related to the performance of "The Penguins of Madagascar" and "Mr. Peabody and Sherman", as well as certain other titles and investments in the quarter ended December.
Revenue from DreamWorks' television business more than doubled to $54.5 million, helped by higher number of episodes delivered under its content licensing arrangements.
Total revenue rose about 40 percent to $170.8 million, beating the average analyst estimate of $166.7 million, according to Thomson Reuters I/B/E/S.
However, net loss attributable to DreamWorks widened to $38.6 million, or 45 cents per share, in the three months ended June 30 from $15.4 million, or 18 cents per share, a year earlier.
Costs jumped 32 percent to $99.9 million.
Excluding items, the company reported a loss of 13 cents per share.
(Reporting by Anya George Tharakan and Devika Krishna Kumar in Bengaluru; Editing by Sriraj Kalluvila)