Dreaming of a Green Christmas? December Tends to Favor Stocks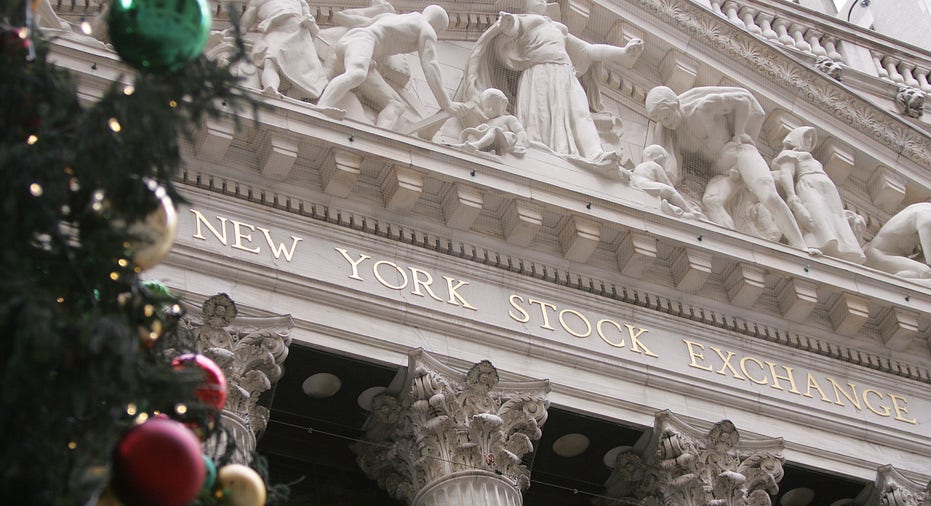 While December marks the beginning of the cold and dreary winter, it tends to be an especially hot month on Wall Street.
Thanks in part to typical year-end optimism and lower liquidity caused by quiet trading volumes, December is historically the strongest month of the year for equity investors.
In fact, the S&P 500 has generated a positive December 82% of the time since 1990 and the index's average December gain of 1.36% since 1900 is more than double its average return for each of the 12 months, according to McGraw-Hill's (NYSE:MHP) S&P Capital IQ.
"Who's to say if the same will occur this year, but the odds favor a positive performance, especially if the politicians play along," Sam Stovall, chief investment strategist at S&P Capital IQ, wrote in a note to clients this week.
The Most Bullish Month
Washington has thus far given U.S. investors little reason to be optimistic that history will repeat itself in December 2012.
Lawmakers in D.C. have held the economy, and thus the markets, hostage as they remain locked in a bitter and prolonged battle over the so-called fiscal cliff.
Investors depressed over the Washington stalemate should remember that the final month of the year has a pronounced bullish bias over the long term.
According to S&P Capital IQ, since 1900 December has generated the highest frequency of advance for the S&P 500 at 69%, compared with 58% for all 12 months.
That number climbs to 82% since 1990, versus 62% for all 12 months. The next closest month is April at 70%.
S&P Capital IQ said the S&P 500 has averaged a return of 1.36% in December since 1900, ranging between a 25.4% surge that first year and a 14.5% tumble in 1931 during the Great Depression. On average the S&P 500 has returned just 0.6% a month over that span.
Why is December Good for Stocks?
It helps that December lies between the end of the third-quarter earnings season, which wasn't particularly pleasant, and the start of the next earnings season.
"There's a sense of really looking out into the future as we get into December. People pay less attention to what's happening day to day and begin looking at 2013 [earnings] estimates and even some discussions about 2014," said Luke Aucoin, chief operating officer and portfolio manager at Vista Research and Management.
Wall Street is also helped by the prevalence of vacation days in December as trading volumes dry up in the second half of the year amid the holidays. That means new money entering the equity markets have fewer sellers to be paired with.
"In general, when you have less liquidity, you do tend to have rising markets," said Nicholas Colas, chief market strategist at ConvergEx.
The bullish December phenomenon is also helped by another calendar factor: year-end reporting season for portfolio managers.
"Money managers investing in December do want to top off the tank and show a fully-invested portfolio for year-end," said Colas. "Money managers get paid to make money, not hold cash."
'Coiled Spring'
The end of this turbulent year on Wall Street is likely to be decided by the fiscal cliff negotiations in Washington.
Aucoin said U.S. stocks could suffer a "huge selloff" if the two sides fail to forge a deal or Wall Street could enjoy a "huge rally" if the fiscal cliff is averted. "I don't know what to expect from these guys," he said.
For much of the past two weeks, stocks have been subject to knee-jerk reversals based on the latest headlines from the White House and lawmakers on the status of the cliff talks.
Colas predicted a "bout of volatility" on Wall Street before year-end. "At some point, the market is going to put a warning shot across the bow of D.C.," he said.
Still, Colas believes that ultimately the bullish December pattern will win out.
"The market feels like a bit of a coiled spring. Once you lift the weight of the fiscal cliff negotiations, that spring is going to bounce," he said.