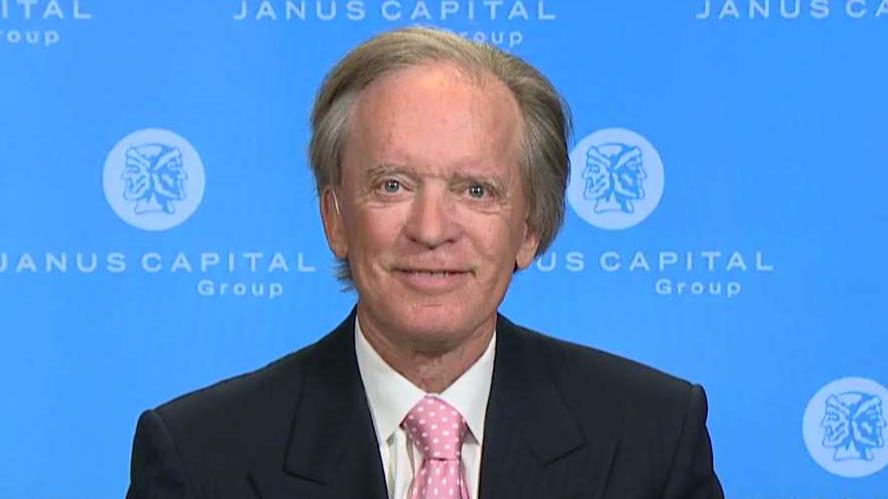 Legendary investor and Janus Capital Portfolio Manager Bill Gross believes the recent turmoil in Washington surrounding the Trump administration "threatens…or at least delays the Republican agenda" for tax cuts and infrastructure spending that "risk markets were counting on to justify current prices."
"I think the summer in Washington is going to be politically focused, as opposed to economically focused and that may stall the markets," Gross told Trish Regan in a FOX Business Network exclusive.
The White House has been on damage control after a report surfaced from the New York Times that claimed President Trump asked then-FBI Director James Comey to drop the investigation into former National Security Adviser Michael Flynn during a meeting in the Oval Office.
The Times story is based on a memo written by Comey shortly after his meeting with the president where he was told, "I hope you can let this go."
The recent revelation is on top of an ongoing investigation into alleged ties between the Trump administration and Russia.
How this will all impact Trump's campaign promises to repeal and replace ObamaCare, and provide massive tax breaks remain to be seen.
"I think markets are at levels, not just stocks but bonds as well in terms of the low yields that suggest future capital gains may be limited," said Gross. "You know, investors are counting on those double digit types of returns and I don't think we're going to get it."
He added, that the Federal Reserve will "need to be proactive from the standpoint of forestalling interest rate hikes," and  "perhaps [the Fed] only raises interest rates by 25 percent basis points, or a quarter of a point per year, as opposed to the 75 the market and the Fed were talking about a week, or two weeks ago."
The legendary investor believes "interest rates globally will be moving higher," but as long as drama continues to plague Washington, there will be "nothing significant in terms of an increase."