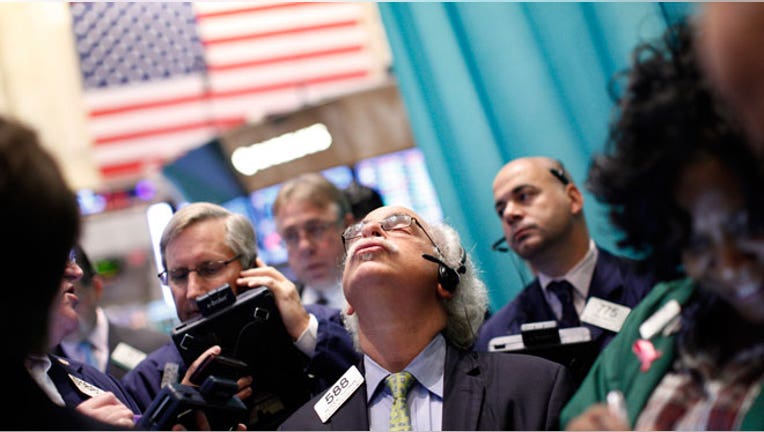 FOX Business: Capitalism Lives Here
The blue-chip average capped the day right beneath its highest close on record as traders digested a round of corporate news.
Today's Markets
The Dow Jones Industrial Average fell 9 points, or 0.06%, to 15967, the S&P 500 fell 3.7 points, or 0.2%, to 1788 and the Nasdaq Composite dipped 17.5 points, or 0.44%, to 3932.
The Dow crossed above the 16000 mark for the first time in history Monday. However, the blue-chip average failed to hold the historic level, closing at a sub-16000 record high before posting a slight loss Tuesday.
The economic data docket is bare on the day, leaving traders with a round of corporate news to parse through. Tesla (NASDAQ:TSLA) shares dropped in pre-market trading after the U.S. government said it was investigating Model S fires. Home Depot (NYSE:HD) posted better-than-expected quarterly results, sending shares of the biggest U.S. home improvement retailer higher. Best Buy (NYSE:BBY) posted a better-than-expected quarterly profit, but warned about tight margins due to sales efforts.
J.P. Morgan Chase (NYSE:JPM) was also said to have struck a $13 billion pact with the Department of Justice to put a slew of legal issues behind the biggest American bank by assets.
In commodities, U.S. crude oil futures fell 38 cents, or 0.41%, to $92.65 a barrel. Wholesale New York Harbor gasoline rose 0.06% to $2.658 a gallon. Gold climbed $1.90, or 0.15%, to $1,274 a troy ounce.