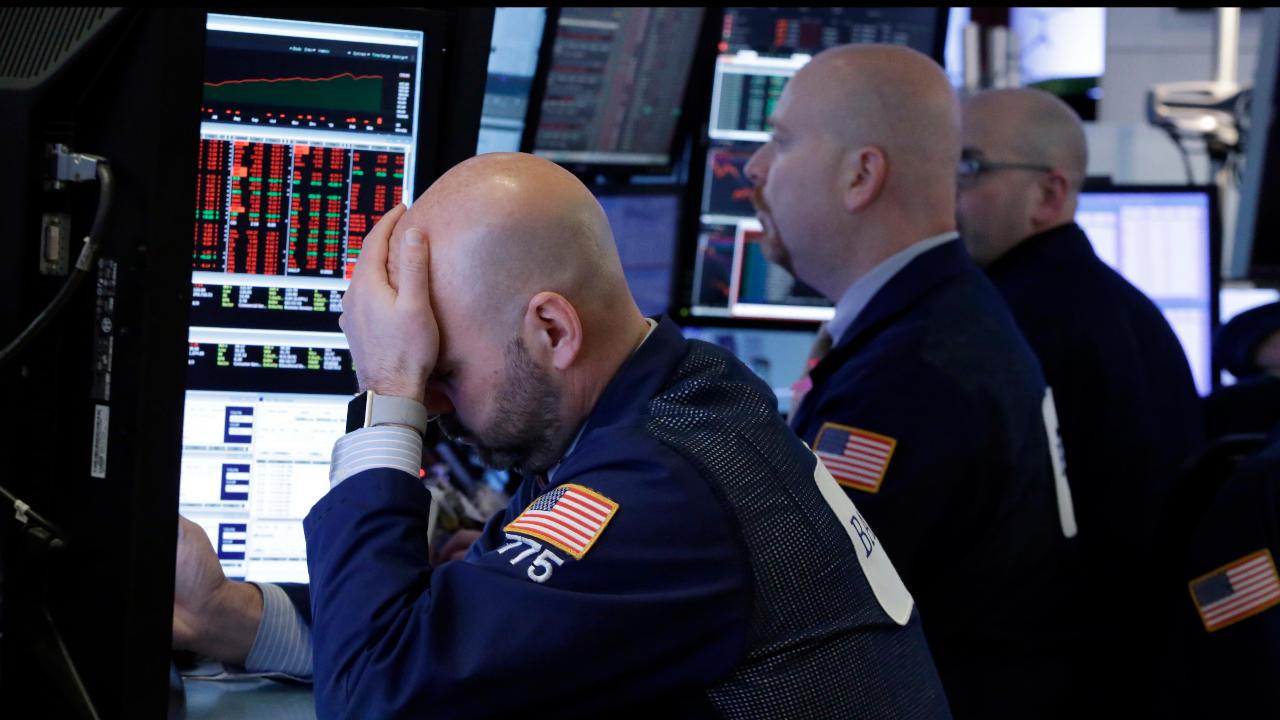 Recent stock market losses brought an end to some major winning streaks for U.S. stock indexes. The Dow Jones Industrial Average and the S&P 500 snapped a streak of 10 consecutive positive quarters. For the Nasdaq Composite, the first three months of 2018 marked the seventh quarterly win in a row.
The Dow and S&P posted their first back-to-back monthly drops since October 2016. All three major stock indexes recorded their worst March in 17 years.
The Dow Jones Industrial Average
The Dow is a price-weighted index of 30 major stocks traded on the NYSE. When people talk about the 'market' they are usually referring to the Dow, as it is one of the oldest, most-watched stock indexes in the world.
By Thursday's close, the Dow lost 616.11 points or 2.3% this quarter. Most of the losses were suffered in March, with the index falling about 3.5%.
The Dow's top performers in the quarter were Cisco (CSCO), Boeing (BA) and Intel (INTC). Its biggest losers were General Electric (GE), Procter and Gamble (PG) and Exxon (XOM).
The S&P 500
The S&P 500 index is made up of 500 companies with a market capitalization of over $6.1 billion. It is down 32.12 points or 1.2% this quarter to 2,641.47. In March alone the S&P 500 shed 2.7% of its value.
The Nasdaq Composite
The Nasdaq clinched a quarterly win with a 114-point gain on the last day of trading in March. It finished with its largest seven-quarter percentage gain since the first quarter of 2015, rising 2.3%.
Over February and March, the Nasdaq didn't perform very well. For March, it was down more than 2%.