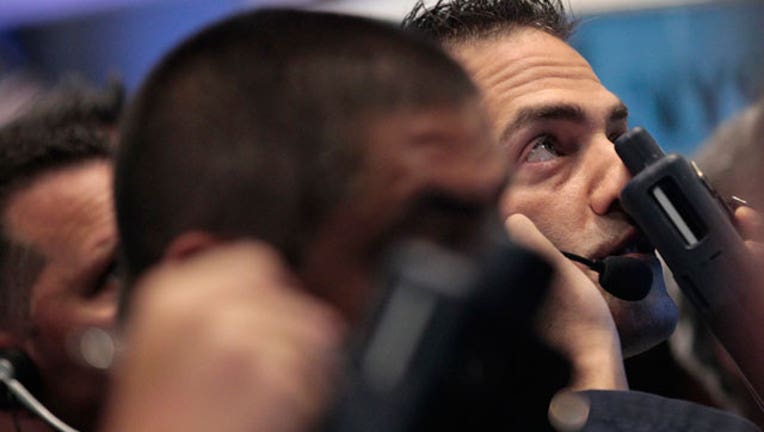 FOX Business: Capitalism Lives Here
The Dow fell sharply as big names like Home Depot and Johnson & Johnson sold off. The broader markets posted slimmer losses.
Today's Markets
As of 2:20 p.m. ET, the Dow Jones Industrial Average fell 110 points, or 0.71%, to 15341, the S&P 500 dipped 7.5 points, or 0.44%, to 1687 and the Nasdaq Composite slumped 10.6 points, or 0.29%, to 3674.
The Labor Department reports prices at the wholesale level were unchanged in July, compared to expectations they would rise 0.3%. Excluding food and energy, producer prices rose 0.1% slightly below expectations of 0.2%.
The markets have been weaving about in recent days as traders have parsed through economic data and commentary from Federal Reserve officials. The docket is fairly light on Wednesday.
The Fed keeps a close eye on inflation since it has a dual mandate to keep prices and unemployment in check. The central bank has said, for the moment, the risk of deflation actually outweighs the risk of inflation.
In corporate news, hedge-fund giant Paulson & Co. said it will buy Steinway Musical Instruments (NYSE:LVB) in a $512 million deal. The Federal Aviation Administration confirmed to FOX Business a UPS (NYSE:UPS) cargo plane crashed at 6 a.m. ET on approach to Birmingham, Ala. airport. Macy's (NYSE:M)
Elsewhere, oil dipped 53 cents, or 0.5%, to $106.30 a barrel. Wholesale New York Harbor gasoline fell 0.37% to $2.931 a gallon. Gold rose $2.40, or 0.18%, to $1,323 a troy ounce.
Foreign Markets
The Euro Stoxx 50 rose 0.12% to 2845, the English FTSE 100 dipped 0.11% to 6605 and the German DAX gained 0.12% to 8426.
In Asia, the Japanese Nikkei 225 rallied 1.3% to 14050 and the Chinese Hang Seng jumped 1.2% to 22541.