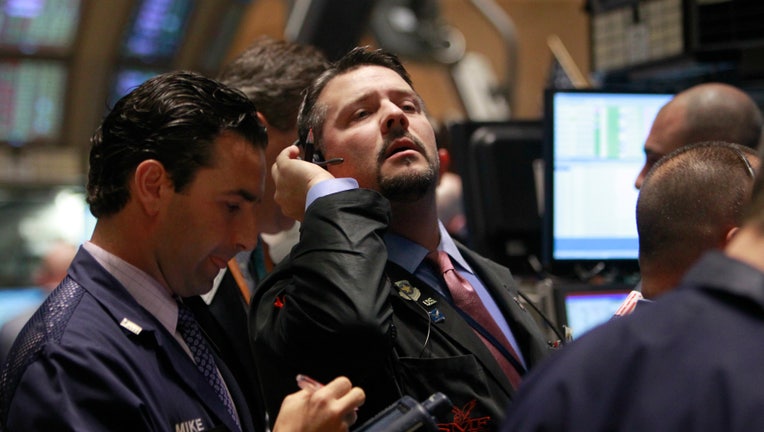 FOX Business: Capitalism Lives Here
The Dow Industrials fell mildly on the week as traders remained fixated on when exactly the Federal Reserve will trim down its vast bond-buying program.
Today's Markets
The Dow Jones Industrial Average rose 46.8 points, or 0.31%, to 15011, the S&P 500 climbed 6.5 points, or 0.39%, to 1654 and the Nasdaq Composite jumped 19.1 points, or 0.52%, to 3658.
For the week, the Dow fell 0.47%, the S&P rose 0.46% and the Nasdaq rallied 1.5%.
After a tumultuous session marked by a historic, three-hour halt in Nasdaq-listed securities, action was considerably quieter on the Street Friday. Traders will were parsing through a smattering of corporate news and awaiting key economic developments.
Microsoft (NASDAQ:MSFT) chief executive Steve Ballmer decided to retire within the next 12 months upon the completion of a process to choose his successor, the software giant said.  Shares were higher by 7.4%.
Meanwhile, the Commerce Department said sales of new single-family homes dropped 13.4% to an annualized rate of 394,000 in July, widely missing expectations of 490,000. It was the lowest reading since October 2012, and the biggest drop since May 2010.
Federal Reserve Vice Chairman Janet Yellen was also slated to make remarks at the central bank's annual conference in Jackson Hole, Wy. There has been an intense focus on commentary from top Fed officials lately amid worries about when the Fed will begin paring back its vast bond-buying program.
Elsewhere, U.S. crude oil futures fell 36 cents, or 0.34%, to $104.68 a barrel. Wholesale New York Harbor gasoline jumped 1.2% to $3.00 a gallon. Gold rose $1.30, or 0.09%, to $1,372 a troy ounce.