Douglas Dynamics Plows Through a Tough Winter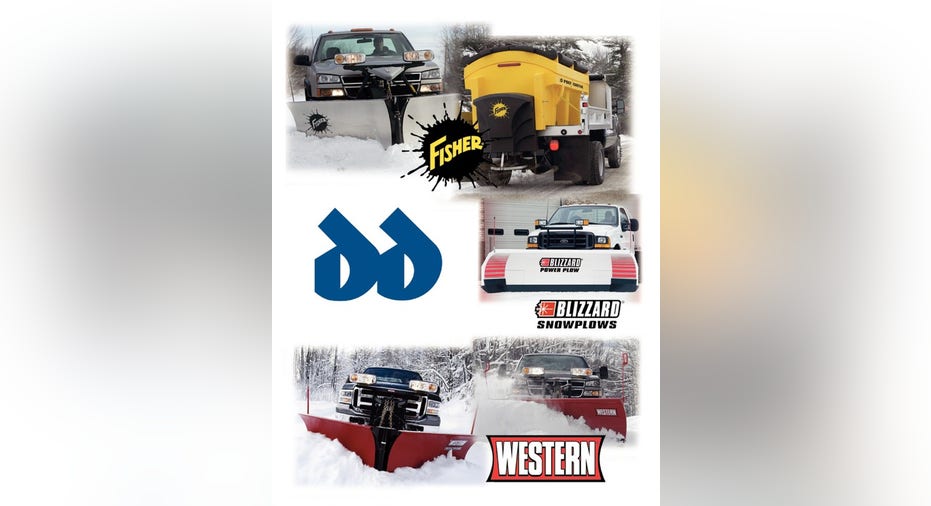 Image source: Douglas Dynamics.
Winter is over, but Douglas Dynamics is already looking forward to when cold weather will strike again. The snow-plow maker crafts its winter-fighting products to meet the needs of government bodies and others seeking to ensure road safety and beat back winter's bite. Coming into Monday's first-quarter financial report, however, Douglas Dynamics investors were expecting that a warm winter season this year might eat into the company's results. Revenue did indeed drop from year-ago levels, but Douglas Dynamics' bottom line held up extremely well. Let's look more closely at the latest from Douglas Dynamics and whether better times lie ahead.
Douglas Dynamics springs forwardDouglas Dynamics' first-quarter results reflected a tough season. Net sales for the quarter amounted to $48.8 million, which was down almost 10% from last year's winter quarter. However, investors following the stock had expected further declines of an additional $4 million. Net income jumped to $5.3 million, and that produced earnings of $0.23 per share, up from last year's single penny.
Taking a closer look at the report, one thing to keep in mind with Douglas Dynamics' results is that most of the GAAP net profit came from a one-time item. Specifically, the company said that it successfully concluded a patent infringement lawsuit against Buyers Products Company, which owns the SnowDogg line of products. The gain from the lawsuit amounts to about $10 million, and when you take a look at adjusted pre-tax operating income, Douglas suffered a decline of more than a third from the year-ago quarter.
Several factors weighed on the company's performance. Lower shipments of plows were necessary because of the warm winter and the relative lack of heavy snowfall across much of North America. In addition, shipments of parts and accessories for commercial snow and ice products were also weaker.
As we've seen in past quarters, Douglas Dynamics also had trouble keeping its gross margin figures up. Gross margin was down a percentage point and a half to about 29%, as costs of sales didn't decline at as rapid a rate as overall revenue. The same was true of overhead expenses, and so operating margin fell by roughly half from year-ago levels.
CEO James Janik tried to put the results in context. "Given the continued low snowfall environment across North America during the first quarter," Janik said, "we are pleased with our overall results. ... For our commercial snow and ice products, non-snowfall indicators remain positive, including ongoing strength in light truck sales, relatively low gas prices, and positive dealer sentiment." The CEO also pointed to the past acquisition of Henderson Products as continuing to bring in business for Douglas Dynamics.
What's ahead for Douglas Dynamics?This isn't the first weak winter for Douglas Dynamics, and the company has plans in place to deal with tough conditions. As Janik explained, "We have already reduced or postponed discretionary spending plans and are focusing on improvements that will directly increase service levels and quality for our customers, while improving commercial snow and ice product profitability." By doing so, Douglas Dynamics can stay on top of the competition and put itself in even better position to profit when weather conditions return to normal.
Indeed, even a tough season didn't lead Douglas Dynamics to cut its full-year outlook. Douglas is still looking for sales of $310 million to $370 million, which should produce earnings of $1.05 to $1.65 per share. The company warned that those figures might be inaccurate if its assumptions for normal winter conditions in the coming year's late-fall and early winter season prove incorrect, but it's still heartening to see solid optimism despite a tough quarter.
Douglas Dynamics stock has held up reasonably well to adverse weather, and investors seem to have a long-term view with respect to its overall potential. With a solid strategy behind it, Douglas Dynamics should make its shareholders proud over time.
The article Douglas Dynamics Plows Through a Tough Winter originally appeared on Fool.com.
Dan Caplinger has no position in any stocks mentioned. The Motley Fool recommends Douglas Dynamics. Try any of our Foolish newsletter services free for 30 days. We Fools may not all hold the same opinions, but we all believe that considering a diverse range of insights makes us better investors. The Motley Fool has a disclosure policy.
Copyright 1995 - 2016 The Motley Fool, LLC. All rights reserved. The Motley Fool has a disclosure policy.