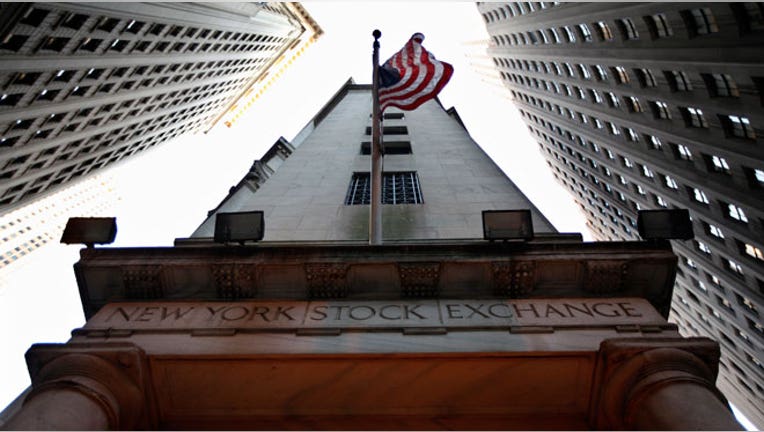 Highlighted by a flurry of high-profile deals like Thursday's $28 billion buyout of H.J. Heinz (NYSE:HNZ), the long-quiet M&A market is finally making noise as growth-hungry companies begin to feel confident enough about the economy to open their treasure chests of cash.
Already this year there have been $368 billion worth of deals announced around the globe, up 33% from the same period of 2012, and the fastest start to a year since 2008's $432 billion, according to Dealogic.
"All of the forces have come together. We're off to a great start," said Peter Fitzpatrick, a partner at K&L Gates who focuses on M&A.
The resurgence of the M&A market, which could help stock prices as well as fee-hungry bankers and lawyers, was on full display on Thursday morning.
Buyout Bonanza
Investors awoke to learn that bankrupt American Airlines parent AMR Corp. would be combining with US Airways (NYSE:LCC) to form the world's largest airline, valued at about $11 billion.
But Warren Buffett quickly shoved that news off the front page with his own splash: a $28 billion takeover of Heinz, the priciest deal in the history of the food industry.
These mega transactions came on the heels of other high-profile deals, including cable giant Comcast (NASDAQ:CMCSA) shelling out $16.7 billion to take full control of NBC Universal from General Electric (NYSE:GE) and the $24.4 billion takeover of Dell (NASDAQ:DELL), the largest leveraged buyout since the financial crisis.
By comparison, the most expensive U.S. deal all of last year was Softbank's $12 billion acquisition of a 70% stake in Sprint Nextel (NYSE:S).
"There are no longer a lot of great excuses for corporations not to go about the business of building shareholder value. One of the ways you do that is through an intelligent acquisition plan," said David Weild, a senior advisor at Grant Thornton and former vice chairman of the Nasdaq Stock Market.
M&A Forces Reemerge
So what's behind the sudden willingness to pull the trigger on deals?
"Companies are cash-rich, starving for growth and there is growing economic confidence," said Kathleen Wailes, a senior vice president at strategic communications firm Levick.
M&A observers emphasized the growth part of that equation, pointing to super-lean companies' inability to continue to increase earnings through cost-cutting measures and ongoing struggles to grow organically.
"The greatest thing driving this is the strategic side of wanting to gain market share, particularly in an increasingly globalized world," said Fitzpatrick. "It's very hard for a company to gain market share without either a merger or joint venture in other markets."
Even in domestic markets, executives realize that while they may not be able to slash expenses much further, they can boost profits by generating considerable synergies through savvy acquisitions.
Apocalypse Fears Fade
Of course, few CEOs had the courage to open their coffers for big deals during the economic turbulence of the past five years.
But with the fiscal cliff and U.S. election in the rearview mirror, Europe's sovereign debt crisis easing and China stabilizing, the economic picture is not nearly as scary as it once was.
Unlike in recent years, "it's pretty clear right now that the world does not look like it's coming to an end," said Weild. "You don't need a lot of stability compared to the incredible instability of the credit crisis environment to get people to stick their toes back in the water."
After learning scary lessons from the last crisis, corporations have stockpiled huge hoards of cash that investors are demanding they put to use (see: David Einhorn vs. Apple (NASDAQ:AAPL)).
According to Factset, non-financial S&P 500 companies were sitting on $1.23 trillion of cash and short-term investments at the end of the third quarter of 2012, up 4.1% sequentially and 5.8% year-over-year.
"There's just so much cash out there. They need to do things," said Scott Eisenberg, a managing partner at boutique investment bank Amherst Partners.
A Rising Tide…
At the same time, the M&A world has received a boost from the stock market, which thanks to the better economic picture and unprecedented easing from the Federal Reserve is nearing all-time highs.
Even though one would think companies would be more likely to pull the trigger on deals when prices are low, the opposite is usually true.
"Believe it or not, M&A activity actually picks up dramatically when the stock market does well," said Weild.
Despite the stronger market, price-to-earnings ratios haven't yet risen to pre-crisis levels.
"We're not seeing valuations that are absolutely nutty," said Eisenberg.
The higher equity prices can also help facilitate deals even among companies that don't have a treasure trove of cash. Companies are able to use their own elevated shares as currency in all or partial stock transactions, such as the AMR-US Airways tie-up.
Will M&A Recovery Continue?
Rejuvenated M&A activity can help bolster the stock market as investors bet on future deals and by driving earnings despite slow organic sales.
It can also spell some relief for deal lawyers and investment bankers who have been hit by the M&A slowdown.
"As corporate M&A lawyers, we're all very excited by this because it hasn't been a steady trend since 2008. It's been up and down," said Fitzpatrick.
Investment bankers should clean up on the Heinz deal, with financing being provided by J.P. Morgan Chase (NYSE:JPM) and Wells Fargo (NYSE:WFC) and Bank of America Merrill Lynch (NYSE:BAC) and Lazard (NYSE:LAZ) serving as advisors.
So how long will the M&A recovery last?
As long as the stock market continues to do well, Weild said he'd be "surprised" if overall M&A activity in 2013 doesn't surpass the levels of the past two years.
He predicted a more meaningful recovery in the M&A market once the Fed signals a rise in interest rates, triggering retail investors to rotate cash out of bond portfolios and back into the stock market.
"Only time will tell if others jump in on these developments, but remember every flood of economic growth starts with a trickle," said Anthony Sabino, a professor at St. John's University.