Don't Write Off Under-Siege Nasdaq After the Flash Freeze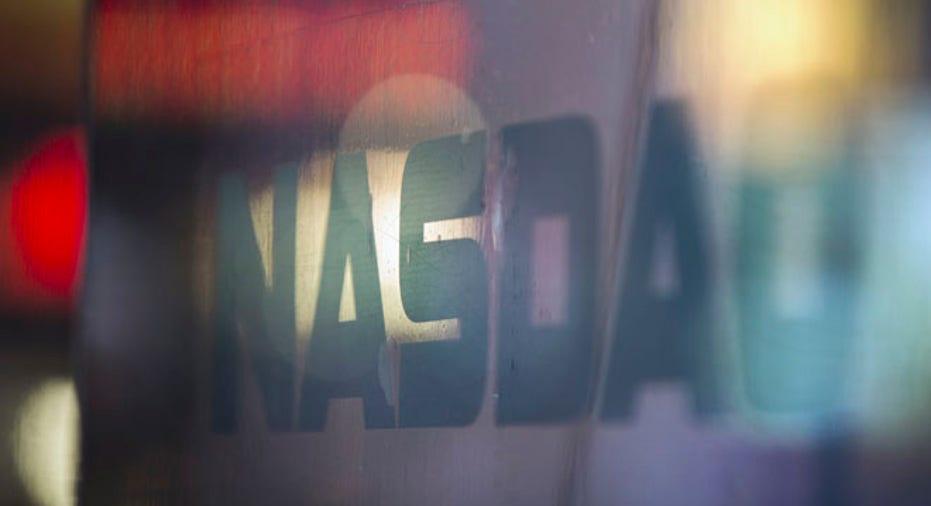 There's no question Nasdaq OMX Group's (NASDAQ:NDAQ) entrenched position as the No. 2 stock exchange in the U.S. is under assault by both reputational and economic forces.
While NYSE Euronext (NYSE:NYX) puts the finishing touches on an $8.2 billion takeover and BATS and Direct Edge are teaming up, Nasdaq is still licking its wounds from last week's bizarre three-hour trading halt, dubbed the Flash Freeze. 
But don't give up on Nasdaq just yet. The all-electronic exchange is more diversified than its peers, its brand still resonates in Silicon Valley and the recent technology glitches may be more indicative of the overly-complex market structure than anything seriously wrong with Nasdaq's technology.
"Frankly I think the other exchanges are just heaving a sigh of relief and saying, 'Wow that could have been me,'" said Joel Hasbrouck, a finance professor and capital markets expert at NYU.
At first glance, Nasdaq appears to be the odd man out in the game of musical chairs in the exchange world.
Nasdaq's efforts to acquire NYSE Euronext in 2011 were rebuffed, leaving the Big Board to eventually reach a buyout with futures hub IntercontinentalExchange (NYSE:ICE).
Last week, BATS and Direct Edge sealed a deal to join forces in a move that will allow the exchanges to surpass Nasdaq in terms of U.S. trading volume.
Wheeling and Dealing to Diversify
But don't forget, Nasdaq has quietly been making moves of its own designed to further insulate itself from the highly-commoditized cash-equity business.
Hoping to capture a piece of the growing and more margin-friendly electronic fixed-income market, Nasdaq agreed to shell out as much as $1.23 billion earlier this year to buy the eSpeed platform from BGC Partners (NASDAQ:BGCP).
Nasdaq also inked a deal late last year to acquire the public relations and investor relations divisions of Thomson Reuters (NYSE:TR) for $390 million. In 2007, Nasdaq bought Directors Desk, a privately held confidential document-sharing service.
"Maybe those deals aren't as headline-grabbing as some of these other ones, but it's not like they've been out to lunch in the push to acquire assets," said Gaston Ceron, an analyst at Morningstar. "A deal doesn't have to be transformative to be a good deal. AOL-Time Warner was a pretty transformative deal, but a lot of people think that wasn't such a great deal."
The Thomson Reuters and Directors Desk acquisitions bolstered Nasdaq's corporate-solutions business, which generates almost 20% of the exchange's revenue.
"That's a business that really nobody else has," said Rob Rutschow, an analyst covering exchanges at CSLA. "They are a different animal than the others. The diversity of their business model has definitely helped them."
Those moves follow Nasdaq's combination with Sweden's OMX in 2007, a deal that helped kick off a wave of consolidation in the industry.
"Nasdaq was really the first in the merger game," said Hasbrouck.
Flash Freeze Fallout
The dust is still settling on last week's glitch that halted trading on all $5.65 trillion of Nasdaq-listed securities. The incident, which Nasdaq accepted most of the blame for on Thursday, is the latest dent to the exchange's reputation.
While Nasdaq called its own performance "unacceptable" and said a flaw in its data feed's software code was "clearly within" its own control, the damage from the incident may end up being far less than the flubbed initial public offering of Facebook (NASDAQ:FB), which cost the exchange tens of millions of dollars.
Ceron said Nasdaq could experience "a little turbulence here or there" on the listings front due to the glitches, but sees limited fallout from the Flash Freeze.
Some may give Nasdaq a pass, choosing instead to blame the overly-complex and fragmented market structure, which is also believed to have been at the heart of the 2010 Flash Crash.
"It's just a matter of time before everybody has a significant outage," said David Weild, former vice chairman at Nasdaq and head of investment-banking firm Weild & Co.
"If you're a competitor to Nasdaq you're well advised to" refrain from criticizing it because "everybody is living in a glass house," he said.
Nasdaq's own share prices came under pressure following the Flash Freeze, dropping over 5%. But its shares have stabilized at about the $30 level this week.
So far Nasdaq CEO Bob Greifeld's job looks safe, although few would be surprised to see that status change if the exchange suffers another major problem in the near future.
"It's certainly fair to put blame and responsibility on top management when things go wrong," said Ceron. "I don't think you really gain anything by firing the CEO at this point. If anything it will make matters worse in the near term."
Who Will Land Twitter?
BATS said this week that it would consider another attempt at targeting the listings business if its deal with Direct Edge goes through.
But even with the recent technical issues, it doesn't seem likely that BATS and Direct Edge will be able to siphon much listing business away from Nasdaq.
"If you're trying to raise capital and say, 'We're a Nasdaq-listed company,' that means a little more than if you say you're a BATS-listed company. Nasdaq still has the stronger brand," said Hasbrouck.
Over the next several months both NYSE and Nasdaq are expected to battle it out for the right to say they brought Twitter public as the micro-blogging site's anticipated 2014 IPO would be the highest profile since Facebook.
"NYSE has made headwinds," but Nasdaq is "still viewed fairly favorably by tech companies" and its reputation meshes well with Silicon Valley's growth mentality, said Carter Mack, president of investment bank JMP Securities (NYSE:JMP).
Noting the difficulty of building a corporate listings franchise for big-ticket companies, Ceron said he still expects the "competition for marquee listings in the U.S. to be a two-exchange game."