Dont Ignore the Bad Apple Inc. iPhone 7 News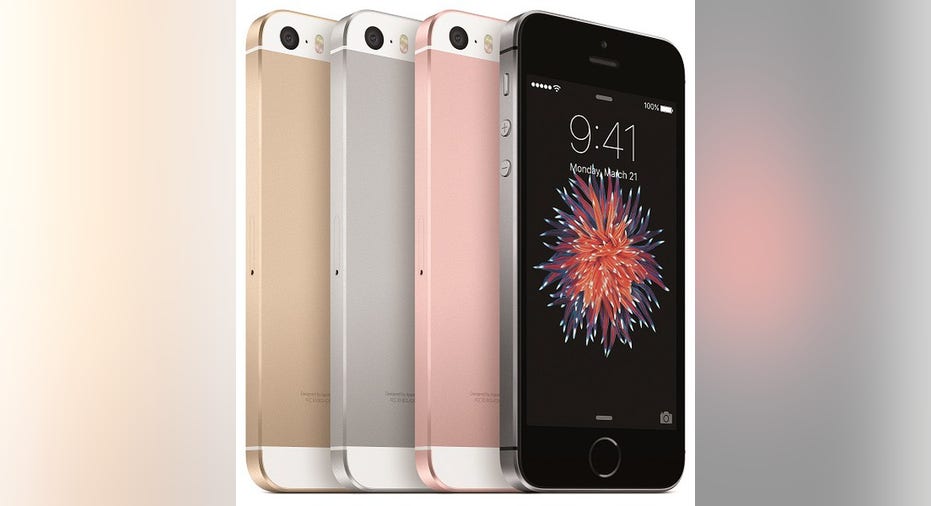 Image credit: Apple.
A report in Nikkei claims that Taiwan-based components makers are going to get "significantly fewer orders from Apple in the second half of the year compared with a year ago." This report is likely the main driver behind the decline in Apple stock in the May 12 trading session, during which the shares hit a new 52-week low.
Although it may be tempting for investors to write this report off as rubbish (as many did when Nikkei first reported the significant cutbacks in iPhone 6s/6s Plus component orders), I would strongly suggest that this would be a bad idea. Here's why.
Apple doesn't want to end up overbuilding like it did with iPhone 6s/6s PlusIn hindsight, it's quite clear that Apple significantly overestimated demand for the iPhone 6s/6s Plus ahead of the launch. We know this because Apple wound up increasing channel inventory in its fiscal first quarter and is now "paying for it" by needing to bring down channel inventory levels during its fiscal third quarter.
Based on the demand that Apple saw with the iPhone 6s/6s Plus, I expect the company is going to try to play it safe with iPhone 7/7 Plus builds. This will keep Apple's own internal inventories fairly lean and inventory in the channel should also stay lean.
Unfortunately, this will likely mean that Apple will likely report a year-over-year decline in unit shipments during the first quarter of its next fiscal year (fiscal year 2017). However, if demand for the new phones turns out to be better than expected, then Apple can increase production and satisfy that demand in the following quarter.
There's a risk that potential customers might not want to wait and will choose an alternative device, but Apple seems to prefer keeping inventories (internal and in the channel) as lean as possible.
Performance beyond the second half of 2016 depends on the deviceThe Nikkei report specifically refers to Apple supplier performance in the second half of 2016, which is an indication of how many new iPhones the company expects to sell in the quarter or so after launch. If iPhone 7-series demand turns out strong, then the Apple suppliers might see a turnaround year-over-year during the first half of 2017.
At this point, there isn't much known about these phones aside from fairly strong rumors that there will be improved internals and better cameras housed in an industrial design that's largely the same as the one used for the iPhone 6s/6s Plus.
What should investors do?As somebody who doesn't already own Apple stock, my plan of action is simple: stay out for now and see how the response is to the iPhone 7-series. If it's nothing special, then I plan to stay out; Apple's once-per-year flagship iPhone launches mean that if a new set of iPhones isn't spectacular, shareholders will be stuck waiting an entire year for the next product to come out.
If it's a game-changing device that draws substantial pre-order activity, then that could be a sign to get back into the stock. However, if the rumors are correct, the next potentially "game changing" iPhone won't be this year's model, but next year's.
The article Dont Ignore the Bad Apple Inc. iPhone 7 News originally appeared on Fool.com.
Ashraf Eassa has no position in any stocks mentioned. The Motley Fool owns shares of and recommends Apple. Try any of our Foolish newsletter services free for 30 days. We Fools may not all hold the same opinions, but we all believe that considering a diverse range of insights makes us better investors. The Motley Fool has a disclosure policy.
Copyright 1995 - 2016 The Motley Fool, LLC. All rights reserved. The Motley Fool has a disclosure policy.