Don't Forget, 2011 Started Promising, Too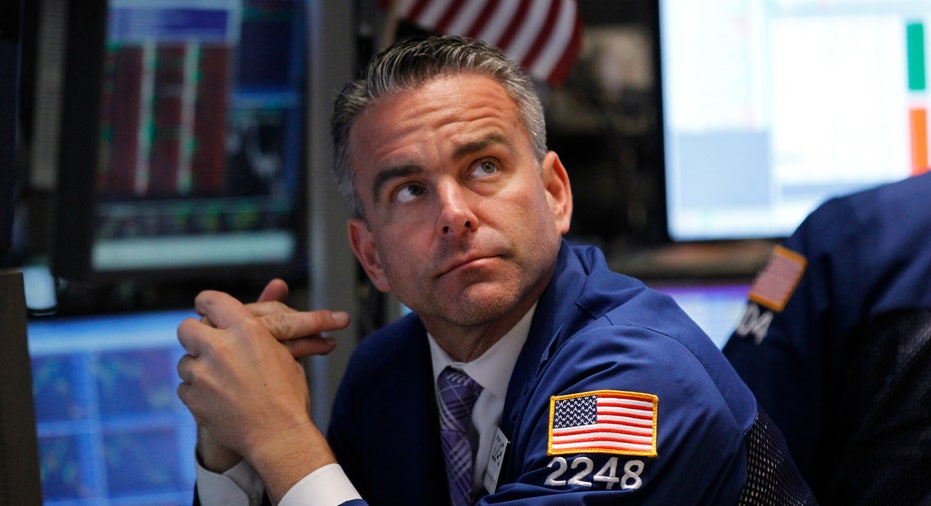 If the steady gains and eerie calm so far this year on Wall Street feel familiar, it's for good reason: nearly the same thing happened last year.
In both instances, economic hopes helped drive equities sharply higher during the historically-bullish first few months of the new calendar year.
But before investors start counting their gains, it's worth remembering that 2011 ended poorly as a slew of unscripted events like the debt-ceiling debacle wiped out the markets' early rise, leaving the major indexes virtually unchanged on the year.
"We can't lose sight of the fact that extrapolation has hurt you in each of the last two years. This is not a perfectly clear smooth-sailing environment," said Dan Greenhaus, chief global strategist at BTIG.
As of Thursday's closing bell, the S&P 500 is up a very impressive 8.4% so far this year and the Nasdaq Composite is up a whopping 13.5%. Those are striking gains considering the year is just seven weeks old.
By comparison, the S&P 500 generated a solid rally of 6.3% as of February 16 of last year, while the Nasdaq was up 6.5%.
During each run-up, the markets enjoyed relative tranquility: the VIX, the markets' so-called "fear gauge," stayed below 24 -- or just over half its 2011 high of 45.
Sturdier Economic Backdrop
While the similarities between the first few months of the past two years may be striking, there are important distinctions in the macro environment that should give investors a reason to breathe a bit easier.
"There are meaningful differences between then and now. Leading indicators of economic data suggest that maybe this is more real than we've seen in the past," said Greenhaus.
For starters, the U.S. housing market has finally begun to show some serious signs of life. New data released in recent weeks show existing home sales running at a pace unseen since May 2010 and the supply of homes for sale tumbled to five-year lows. Homebuilder confidence surged in January to four-year highs and housing starts continue to creep higher.
"There's no reason to say it's booming," said Greenhaus. However, "there are numerous indicators that say housing has begun a move upwards," he said.
Likewise, the jobs picture is actually giving unemployed Americans a reason for hope.
Earlier this month the Labor Department said the U.S. created a very healthy 243,000 jobs in January, up from a paltry 36,000 jobs created the year before. The surprisingly strong payroll figures sent the unemployment rate falling to 8.3% and triggered talk that the Fed may actually need to hold off on QE3.
Favorable Credit, Monetary Policy
Analysts are also pointing to recent signs that credit demand has begun to pick up after many quarters of deleveraging by businesses and consumers alike. Earlier this month the Fed said consumer credit jumped 9.3% in December to a total of $2.5 trillion. For the fourth quarter, consumer credit was up 7.5%.
"Leading indicators of economic data suggest that maybe this is more real than we've seen in the past."
"Real-deal banks are clearly making loans. That was not in place last year and certainly not two years ago," said Greenhaus.
Another big disparity between the past two years is monetary policy. While central bankers around the world were hitting the brakes last year due to inflationary fears, price worries have since eased, leaving some central banks to return to cutting rates. (Central bankers will have to begin to focus on soaring energy prices, however).
"2011's monetary policy headwinds are a tailwind for the stock market this year," Gary Thayer, chief macro strategist at Wells Fargo Advisors, wrote in a note.
Investor sentiment is also less bullish than it was this time a year ago, perhaps due to investors feeling snake-bitten from previous false starts on Wall Street.
This week's AAII Index on investor confidence stood at 43.7% bullish and 27.5% bearish. While that's higher than historical norms, some bullish readings exceeded 55% early last year.
"We continue to believe that investor sentiment has room to improve," Thayer said.
Valuation may also be a tailwind for this year's markets. While the blue chips have rallied more than 6% year-to-date, they are up just under 8% from the same point of last year. By comparison, the benchmark Dow was up 27% year-over-year in mid-February of 2011.
Beware of Hidden Obstacles
While it's clear that the fundamentals behind 2012's big gains are stronger than last year, 2011 should serve as a reminder that things can quickly go awry.
Virtually no one could have foreseen the devastating earthquake and tsunami that rocked Japan last March. This tragedy caused serious disruptions to auto supplies, slowing the U.S. economy and weighing on equities.
Likewise, few political observers could have predicted investors would have to actually consider the unthinkable: the U.S. defaulting on its debt. But that's just what some feared as the political circus in Washington over raising the debt ceiling came way too close for comfort.
The U.S. markets were also hurt last year by another batch of unscripted events, such as the deepening eurozone sovereign debt crisis and the downgrading of the U.S. credit rating.
There's no shortage of potential barriers on the horizon for Wall Street this year, including $4 a gallon gasoline, an Israeli military strike on Iran that throws the region into chaos, new trouble in the eurozone and the unsettled 2012 race for the White House.
It's easy to see how these or other unpredictable events could quickly throw a wrench into this year's market performance.
"While things are getting better -- and they're getting better faster than the last two years -- we shouldn't lose sight of the fact there are many speed bumps ahead," said Greenhaus.