Don't chase storm stocks after Harvey, Wells Fargo says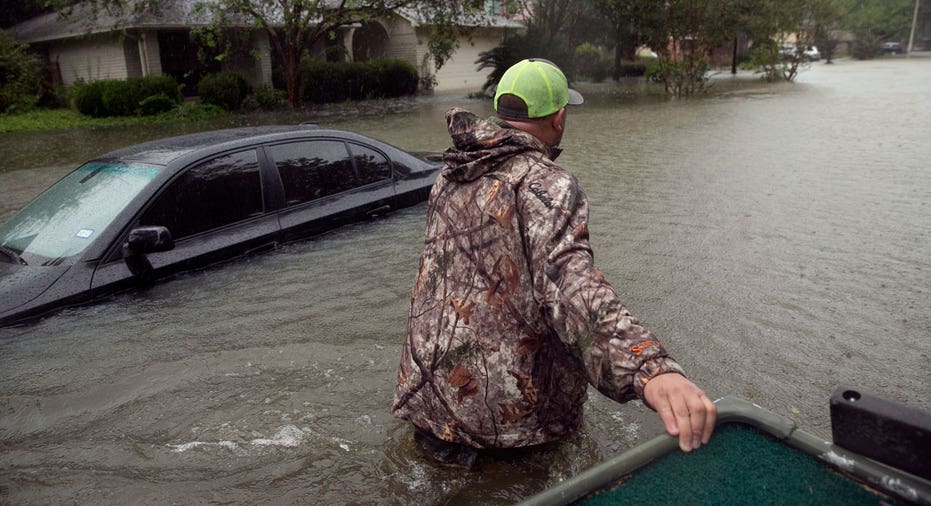 During natural disasters like hurricanes, investors often turn to companies that might benefit from the cleanup and rebuilding process. But it's usually a mistake to chase storm stocks in search of quick profits, Wells Fargo said Wednesday.
Hurricane Harvey's influence on stocks is in full swing. Generac (NYSE:GNRC), a manufacturer of generators, is up 2% this week and jumped 4% in recent trading Wednesday. Home Depot (NYSE:HD) and Lowe's (NYSE:LOW) also recorded instant gains as Harvey first made its way across the Texas coastline. U.S. Concrete (NASDAQ:USCR) has soared 15% since the start of the week.
The Wells Fargo Investment Institute cautioned that while some companies will see a sales boost from emergency supplies, those products typically add little to the bottom line. Scott Wren, senior global equity strategist at Wells Fargo, said long-term investors should stick with their plan and avoid trading for quick gains related to Harvey.
"We recommend that investors seek out quality companies for longer-term investment and not turn into storm chasers looking for a short-term thrill ride in the stock market," Wren wrote in a note to clients.
Also, Harvey is unlikely to impact the overall U.S. economy in a major way or for an extended period, he said. Moody's estimated that Harvey could cause $51 billion to $70 billion in damage to property, businesses and lost economic activity.