Don't Be Shocked If Market Tests Lows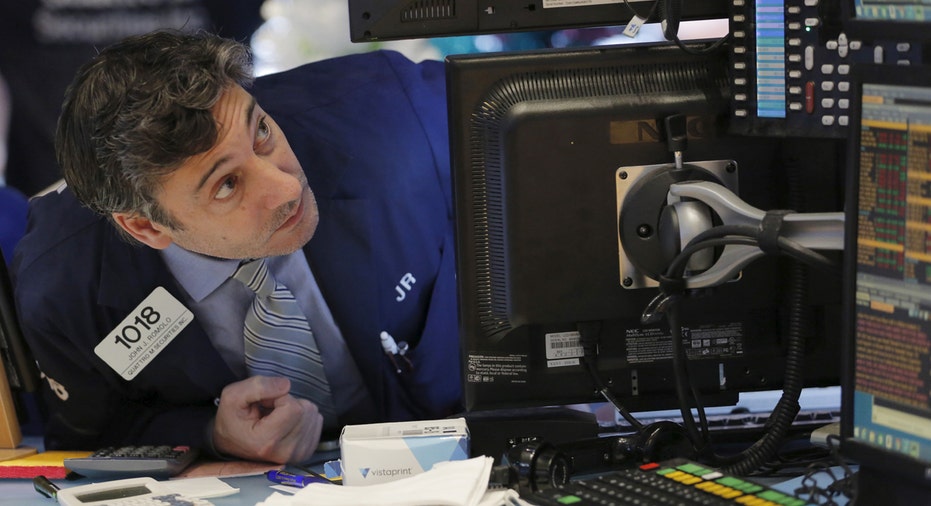 1. Have Stocks Hit Bottom?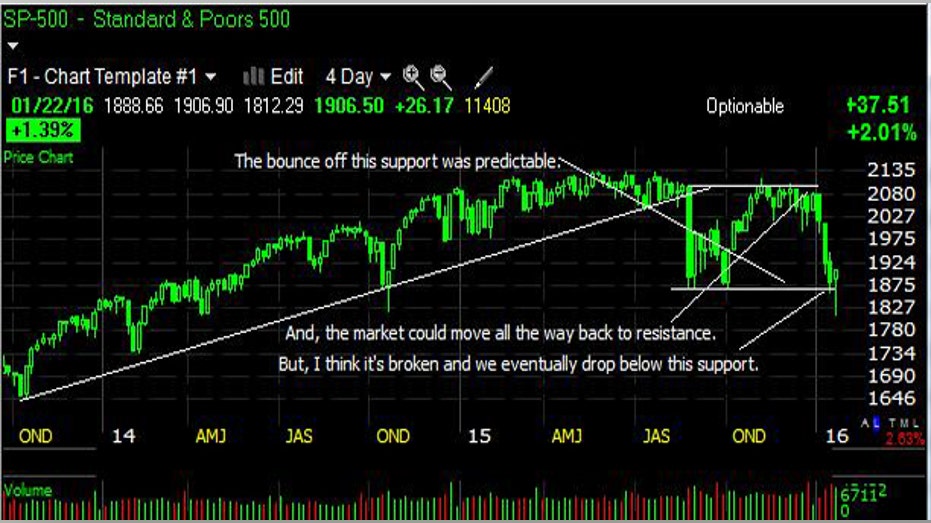 ---
Did the end of the week move signal a bottom? Like all technical analysis, the answer is always "maybe."  In fact, a further move up would be in line no matter how bearish (or bullish) you are. But I think the big break occurred last August, and the dominant trend is now down. We've been moving more or less sideways since then, but I'd be surprised if the current lows aren't tested – and broken – in weeks to come.
2. Oil Climbs Back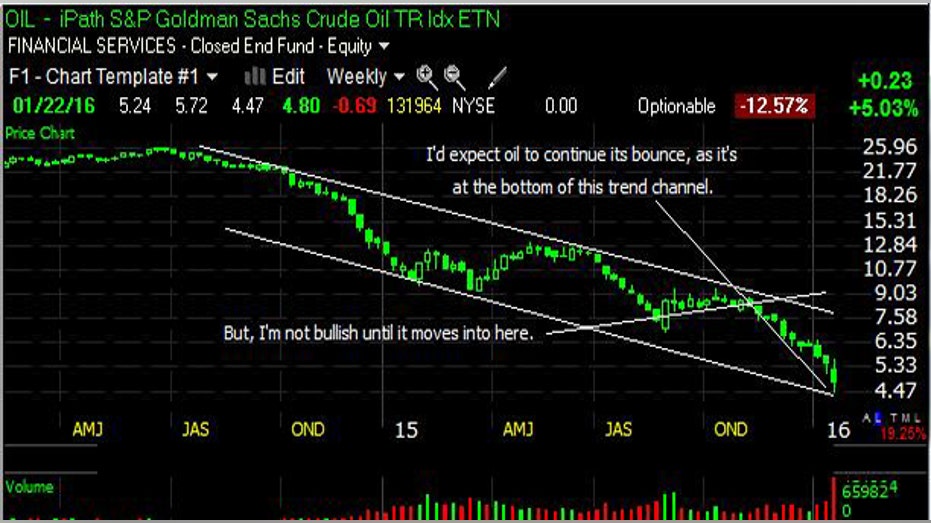 ---
I kind of like oil right now. For a trade. And a short one at that. Certainly not bullish on it yet.
3. Is Amazon a Buy?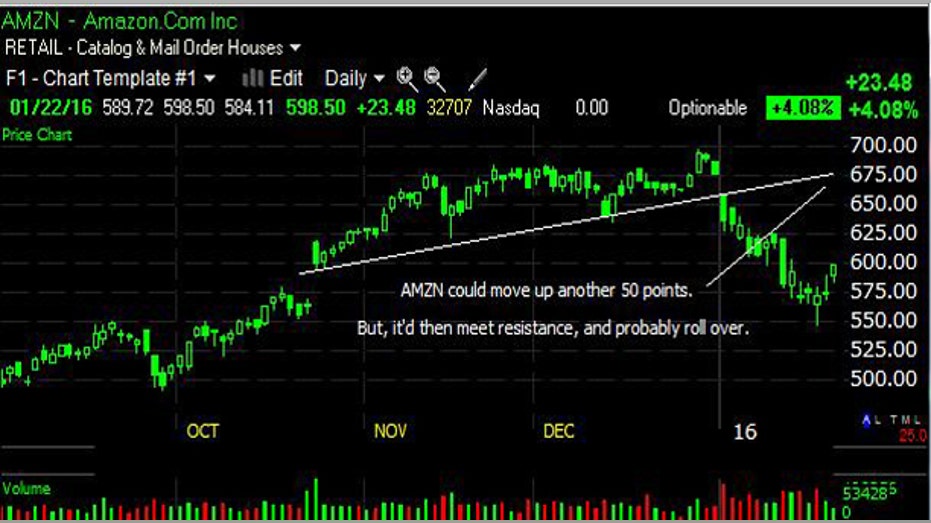 ---
Time to buy Amazon.com (NASDAQ:AMZN)? Like oil, it's probably ripe for a trade. But I'd be quick to sell if you got a quick 10% out of it.
Back next week to see if the bounce continues, or if we're ready to growl again.