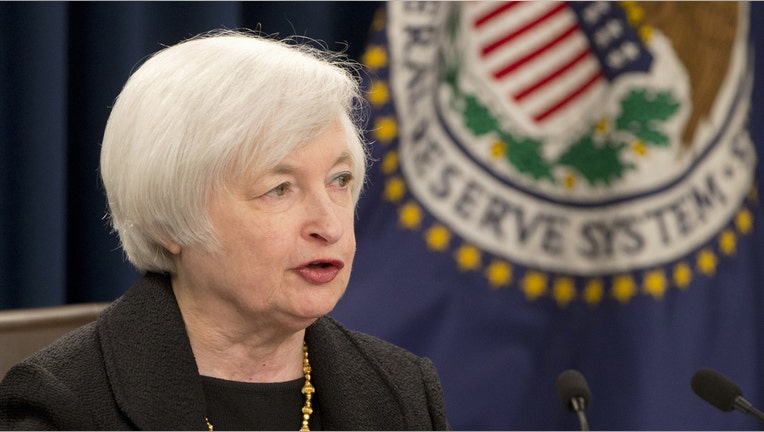 The Federal Reserve held steady Thursday, choosing to maintain near-zero interest rates. Now Wall Street is eyeing the central bank's December meeting as the next chance for a rate hike, but October is not completely out of the question.
Under Chairman Ben Bernanke, the Fed hosted its first-ever press conference in April 2011. Pre-arranged briefings since the start of 2014 have been limited to March, June, September and December meetings, where current Chair Janet Yellen explains the Fed's policy decisions and answers questions about the economy.
Significant changes to Fed policy are normally expected to occur when Yellen is scheduled to appear before members of the press, thus leading most investors to believe that all will be quiet from the Federal Open Market Committee until December.
However, Yellen did not rule out the possibility of taking action in October.
"Every meeting is a live meeting where the committee can make a decision to move to change our target for the federal funds rate. That certainly includes October," Yellen said during her press conference Thursday.
There is some precedent for the Fed to make notable changes in between scheduled press conferences.
In September 2011, central bank policy makers voted in favor of "Operation Twist" with the goal of lowering long-term interest rates. Under the plan, the Fed exchanged $400 billion of short-term Treasury bonds for long-term notes.
Yellen reminded reporters that if the Fed does in fact alter its rate target next month, the Fed would call an impromptu press briefing.
"So, yes, October remains a possibility," Yellen added.
Economists are still looking toward the end of the year, at least.
In a note to clients following the Fed's latest meeting, Goldman Sachs maintained its projection that rates will be adjusted in December. Meanwhile, the probability of an October announcement "looks very low."
"The FOMC appears to be on course to raise rates relatively soon, but the conditions for liftoff have not yet been met," the investment bank noted.
Economists at Barclays continue to expect an interest-rate hike in March 2016.