Don't Be Fooled by the SodaStream Selloff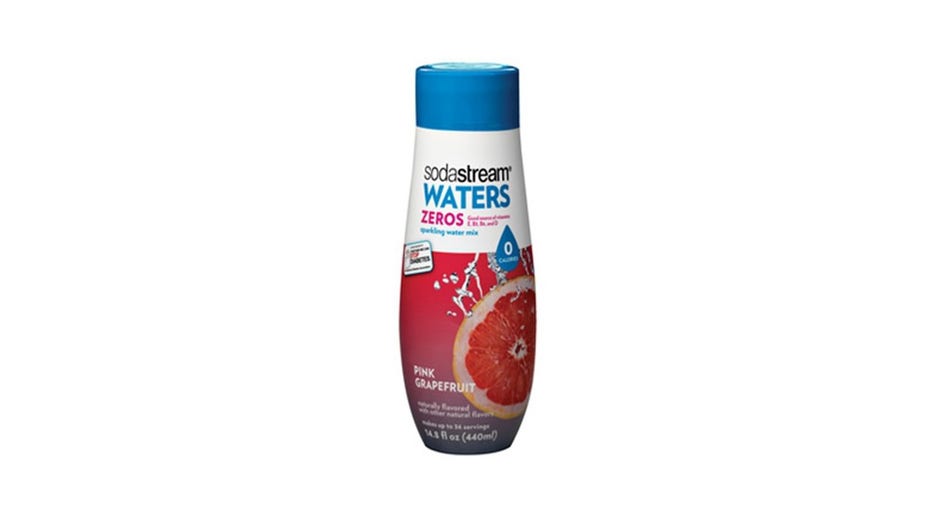 SodaStream International(NASDAQ: SODA) shares went flat after the company's earnings report came out earlier this month.
Despite easily beating estimates on the top and bottom lines in the first-quarter report and raising its guidance, investors appeared to be getting indigestion as the stock fell 7% on the day the report came out. It was not immediately clear why the stock fell off, though investors may be disappointed with expectations that revenue growth will get more difficult later in the year as comparisons get tougher.
The numbers, nonetheless, were as good as ever. Revenue increased 14.3% to $115.3 million, easily beating estimates at $109.8 million, while earnings per share jumped from $0.29 a year ago to $0.66, blowing past estimates at $0.43.
Image source: SodaStream.
Performance was strong across the board as gas refills were up 12%, the segment's best growth in several years and a sign that the company's rebranding as a sparkling water company is taking hold. Revenue grew by double digits in all four of the DIY soda-maker's regions, jumping by 38% in Asia-Pacific. Starter kit sales also jumped by 34% from a year ago to 770,000, a sign that the brand is continuing to bring in new customers.
Even with the sell-off, SodaStream shares have still tripled in the last year, and there are a number of reasons to believe the rally will continue.
1. Seasonality is a wind at its back
Historically, SodaStream's first quarter is its weakest as the product tends to sell better in the warmer months and gets a boost during the holiday season. The company itself said that revenues tend to be weakest in the first quarter and strongest in the third and fourth quarters. It also said that advertising expenses generally spike in the second or fourth quarter to promote the product around the warm summer months and during the holiday season. In other words, profits should continue to build toward the second half of the year.
Even if the company reproduced its recent $0.66 per share profit in each remaining quarter, it would have full-year EPS of $2.64, better than the current analyst consensus at $2.49. Given the company's seasonality, it seems reasonable to expect full-year EPS of $3 or better, which would make its P/E ratio just 18, very modest for its current profit growth.
2. Analysts just can't get it right
Every quarter SodaStream crushes the analyst consensus, and each time the experts fail to adjust their models. In each of the last six quarters, the company has beaten the Wall Street bar by 40% or more, as the chart below shows.
| | | | |
| --- | --- | --- | --- |
| Quarter | Earnings estimate | Earnings result | Surprise |
| Q4 2015 | $0.17 | $0.24 | 41% |
| Q1 2016 | $0.11 | $0.29 | 164% |
| Q2 2016 | $0.21 | $0.37 | 76% |
| Q3 2016 | $0.23 | $0.69 | 200% |
| Q4 2016 | $0.36 | $0.71 | 97% |
| Q1 2017 | $0.43 | $0.66 | 53% |
Source: ETrade.
As profits grow, the percentages are likely to narrow, but the pattern of beating estimates should hold. Analysts have mostly kept their estimates the same even after the last earnings beat.
Wall Street remains skeptical of SodaStream, perhaps because of the stock's collapse back in 2014 and 2015, but the company looks much more solid after the brand revamp. The consensus rating remains hold.
3. The strength of the razor/blade model
SodaStream's business model, which involves selling high-margin consumables like CO2 cannisters and flavor packets after customers buy the machines, means that the company doesn't need a significant increase in revenue to drive profits higher.
In the last few quarters, profitability has surged on relatively modest increases in revenue as the company has controled administrative and marketing costs and gross margin has naturally expanded.
The company lifted its full-year revenue guidance to 7% growth, and said operating income would increase in the low 20% range, or about 40% in constant currency.
SodaStream's guidance has historically been conservative, and I'd suspect management is continuing that. The above numbers also show how a stronger dollar is holding back profit growth, as otherwise revenue increase of 10% would translate into 40% operating income growth.
SodaStream's sparkling water rebranding is gaining traction, meaning the company should be able to consistently deliver revenue growth. With analysts underestimating the stock and the power of its razor/blade model to drive profit growth, the stock should continue to outperform.
10 stocks we like better than SodaStreamWhen investing geniuses David and Tom Gardner have a stock tip, it can pay to listen. After all, the newsletter they have run for over a decade, Motley Fool Stock Advisor, has tripled the market.*
David and Tom just revealed what they believe are the 10 best stocks for investors to buy right now... and SodaStream wasn't one of them! That's right -- they think these 10 stocks are even better buys.
Click here to learn about these picks!
*Stock Advisor returns as of May 1, 2017
Jeremy Bowman owns shares of SodaStream. The Motley Fool owns shares of SodaStream. The Motley Fool has a disclosure policy.