Domino's Pizza CEO Patrick Doyle to step down in June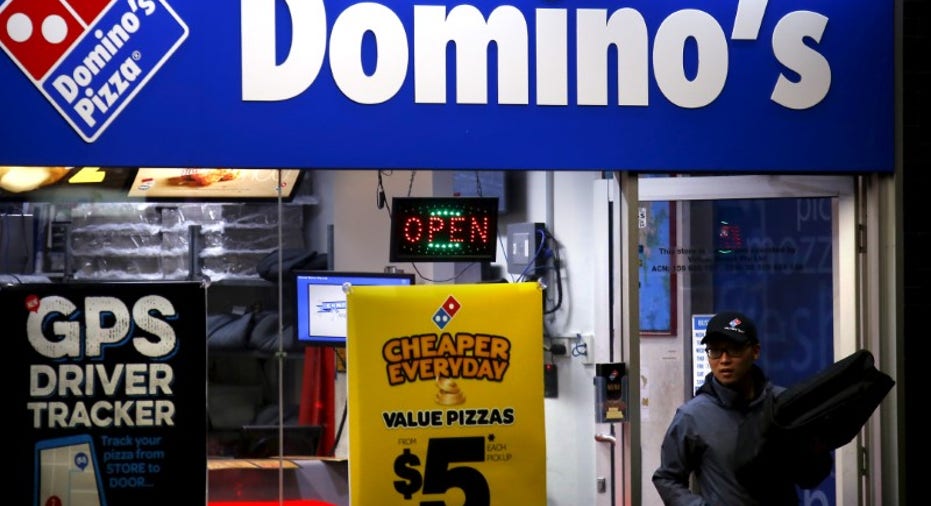 Domino's Pizza CEO Patrick Doyle will step down in June after eight years in the leadership role, the company said Tuesday.
The Ann Arbor, Michigan-based company did not give a reason for the departure. He'll be replaced on July 1 by Richard Allison, who currently oversees the company's restaurants outside the U.S.
"One of the great honors and opportunities of my professional life was being named CEO of this incredible brand in early 2010," Doyle said in a statement. "At that time, I set three goals for myself: I wanted us to become the #1 pizza company in the world; I wanted Domino's to provide our franchisees with the best possible return on their investment by creating a dramatically better experience for our customers; and I wanted to have a Leadership Team in place that would be ready to create even better results into the future. I'm proud to say that we've accomplished all of those goals, and I will leave Domino's knowing that it is in great hands."
Domino's has performed well of late, and has benefited from making ordering easy. It takes orders from tweets, text messages and voice-activated devices, such as Amazon's Echo.
Shares of Domino's Pizza Inc., which are up 26 percent in the last year, fell 2.8 percent to $201 in after-hours trading Tuesday.
Doyle's departure was announced just weeks after one of its chief competitors, Papa John's, said company founder John Schnatter would step down as its CEO. Schnatter had drawn scrutiny in recent months amid Papa John's subpar stock performance and public criticism of the NFL's handling of national anthem protests.
The Associated Press contributed to this report.