Domino's CEO Patrick Doyle dismisses Chipotle rumors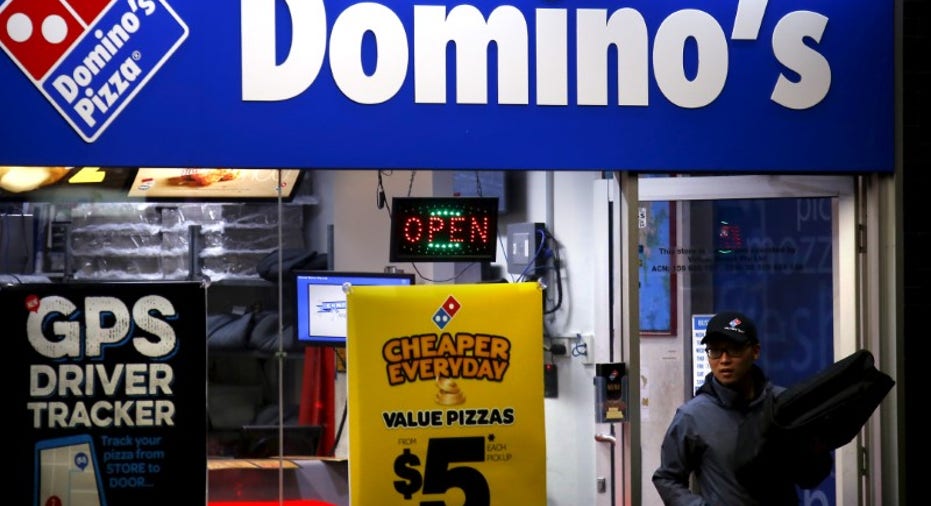 Domino's CEO Patrick Doyle on Wednesday dismissed speculation that he could join Chipotle Mexican Grill after he retires from his current role later this year.
Doyle, who led Domino's turnaround with a revamped recipe and emphasis on digital sales efforts, said at the company's investor day meeting that he is not leaving the industry entirely. The 54-year-old executive said he would take a six-month break after stepping down from Domino's in June to figure out his future.
"Every other theory about what I'm going to be doing is incorrect," said Doyle, according to Reuters.
Multiple outlets said this week that restaurant industry experts saw Doyle as a natural fit for the role, given Chipotle's recent struggles and his experience rejuvenating Domino's business. Doyle also denied that he planned to replace outgoing Chipotle founder and CEO Steve Ells in an interview with the Wall Street Journal, adding that he had not been in contact with the chain or its search firm.
Domino's shares are down more than 3% since the company announced Doyle's impending departure on Tuesday. He served as CEO for eight years. Doyle will be replaced by Richard Allison, who previously oversaw Domino's international restaurants.
Domino's competitor Papa John's Pizza is also in the midst of a leadership change. Company founder and CEO John Schnatter recently stepped down from his post, months after he publicly criticized the NFL for its handling of national anthem protests.