Dollar Tree's quarterly same-store sales miss estimates, shares fall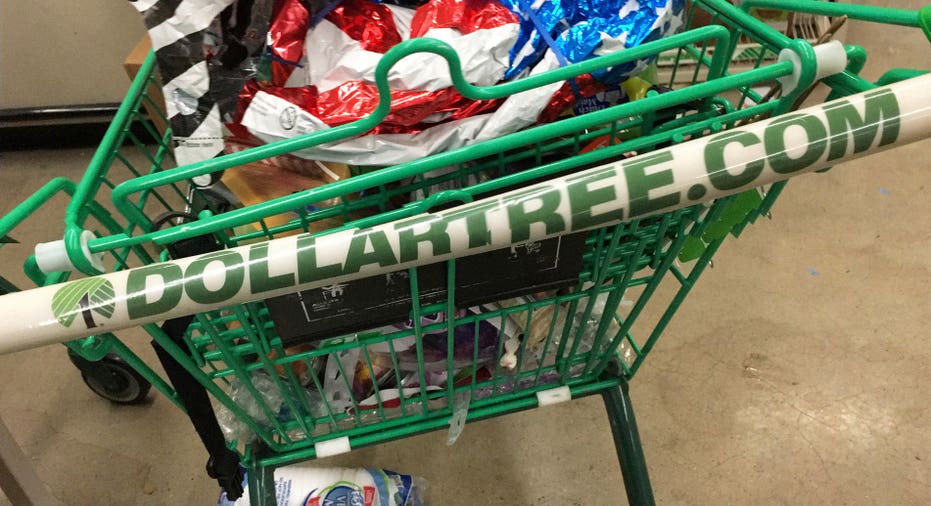 (Reuters) - Discount store operator Dollar Tree Inc reported disappointing holiday quarter results, hurt by lower-than-expected sales at both Dollar Tree and Family Dollar stores, and issued a full-year profit outlook that was well below estimates.
The company's shares sank 13 percent in premarket trading on Wednesday.
Analysts had expected Dollar Tree to get a bump in sales from its core customer base, who earn lower wages and were expected to benefit on pay hikes resulting from sweeping changes to the U.S. tax code.
Several retailers have recorded huge windfalls from the changes and plan to invest the extra money in their businesses and employees.
Dollar Tree said it would invest $100 million of the benefit it received from new tax law to raise wages of hourly-workers, give them more work hours and offer paid maternity leave for some employees.
The company's results come a week after biggest rival Walmart Inc reported a sharp drop in profit and online sales growth during the holiday period. While Walmart added more holiday merchandise like electronics, toys and gifts, it did not stock enough everyday items, which hurt sales.
Family Dollar, the unit Dollar Tree bought in 2015, reported underwhelming holiday-quarter same-store sales growth despite Dollar Tree making several plans to attract customers.
For the full year, Dollar Tree said it estimates net sales to range between $22.70 billion and $23.12 billion, based on a low single-digit increase in same-store sales. It expects profit in the range of $5.25 to 5.60 per share. Analysts on average were expecting a profit of $5.90 per share on revenue of $23.1 billion.
"The guide suggests greater than expected margin pressures," Oppenheimer analysts wrote in a note, pointing to increased investments in labor and stores. They, however, cautioned that Dollar Tree's outlook tends to be very conservative.
While Dollar Tree sells goods at a fixed-price point of $1 or less, its Family Dollar chain follows a multi price-point strategy, selling goods for $10 or less.
Same-store sales rose 1 percent at Family Dollar and 3.8 percent at Dollar Tree in the fourth quarter.
Wall Street analysts had expected same-store sales at Family Dollar to rise 1.46 percent and 3.99 percent at Dollar Tree stores, according to Thomson Reuters I/B/E/S.
Overall, sales at established stores rose 2.4 percent, lower than the average analyst estimate of 2.73 percent.
Net income rose to $1.04 billion, or $4.37 per share, in the fourth quarter ended Feb. 3, from $321.8 million, or $1.36 per share, a year earlier.
Excluding items, Dollar Tree earned $1.89 per share, missing analysts' average estimate by a cent.