Dollar Slides to Three-Year Lows, Oil Climbs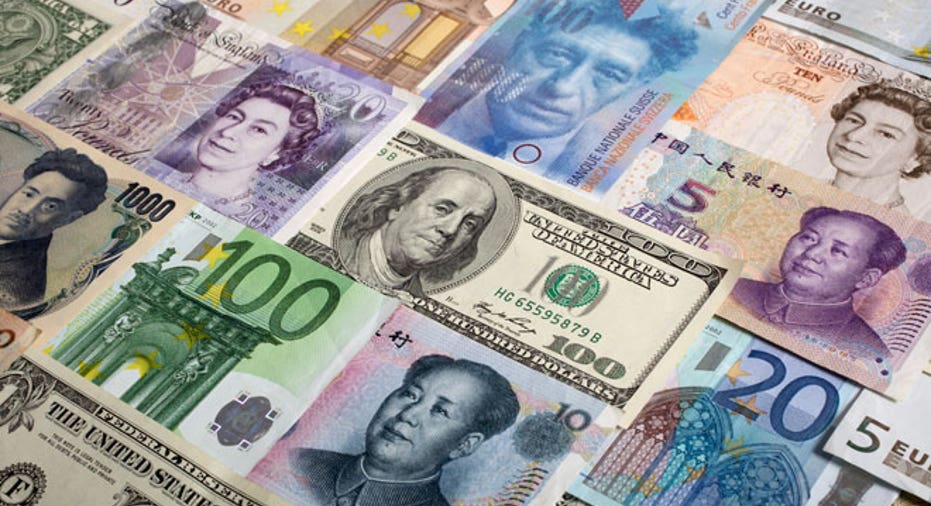 The dollar slid to three-year lows on Thursday, helping U.S. crude oil up to a 2-1/2 year high, and stocks rose worldwide as investors bet ultra-loose U.S. policy will continue to drive money into riskier assets.
The Federal Reserve said on Wednesday it would complete its $600 billion bond-buying program in June but Chairman Ben Bernanke signaled it was in no rush to tighten monetary policy with the jobs market still in a "very, very deep hole."
The Bank of Japan also maintained its rock-bottom policy stance, moves that are likely to see both the dollar and yen used as funding currencies to buy higher-yielding assets, such as commodities and equities.
"With the prospect of ultra easy monetary policy continuing for the foreseeable future in the world's largest economy, traders are feeling more confident about holding the bullish view and risk appetite is expected to be high," said Jonathan Sudaria, a night dealer at Capital Spreads in London.
European shares gained in early trade, up 0.2 percent, with the Fed showing no inclination to change tack. World stocks as measured by the MSCI All-Country World Index were up 0.7 percent by 0745 GMT.
"The markets will be reassured, though the punch bowl is being replaced by a smaller punch bowl," Justin Urquhart Stewart, director at Seven Investment Management, said of the Fed's statement. "But with today's (U.S.) GDP figures expected to be weaker, there will be a level of nervousness."
U.S. GDP data at 1230 GMT are expected to show growth slowed to a 2 percent annualized rate or less in the first quarter.
Japan's Nikkei average rose 1.6 percent, while stocks elsewhere in Asia gained 0.4 percent.
DOLLAR UNDER THE COSH
With the Fed stance jarring with central banks in Europe, Asia and Latin America already raising interest rates, the dollar index, which tracks its performance against a basket of major currencies, fell to as low as 72.871 -- a level not seen since July 2008.
It last stood at 73.062, down 0.6 percent on the day.
A Reuters poll on Wednesday showed most U.S. primary dealers expect the Fed to keep interest rates near zero through the end of 2011.
Dealers said several central banks in Asia were spotted buying the greenback to check sharp gains in their currencies.
The euro rose to a 17-month high of $1.4882 before easing a little, while the Australian dollar scaled a fresh 29-year high near $1.0948.
"It's obviously pretty much open water here until $1.50," Rob Ryan, FX strategist at BNP Paribas in Singapore, said of the euro, adding that the Aussie dollar could try for $1.10.
In commodities markets, dollar weakness helped propel U.S. crude to a 2-1/2 year peak of $113.70 a barrel.
Spot gold climbed to a lifetime high of $1,532.91 an ounce, breaking a record for the second straight session. It was trading at $1,531.81 by 0745 GMT.
U.S. Treasury yields were steady, having risen on Wednesday as the market made room for upcoming seven-year supply.
In stark contrast, Greek government bond yields were set to rise further due to continuing speculation the country will have to restructure its debt. Two-year yields rose 2 percentage points to nearly 27 percent on Wednesday.
"There's no real turnaround in the sentiment ... If you're talking about restructuring you really don't want to be there," one trader said.