Dollar slides to more than three-month low on first trading day of 2018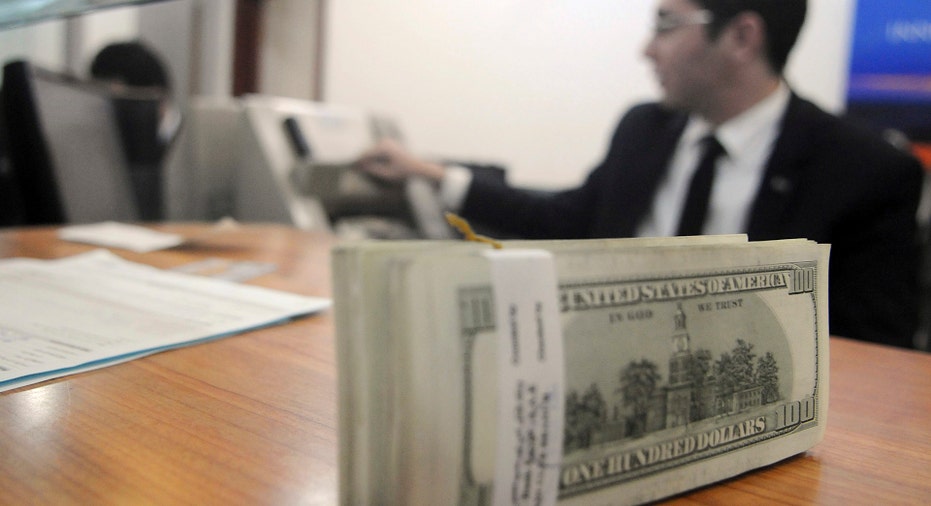 The dollar dropped on Tuesday to its lowest in more than three months, weighed down on the first trading day of 2018 by expectations of a slower pace of interest rate increases by the Federal Reserve amid a tepid U.S. inflation picture.
The dollar's decline extended its underperformance in 2017, which saw the greenback post its weakest annual performance in 14 years.
"Investors remain skeptical about the Fed's outlook for three additional interest rate increases this year, especially given the extremely benign inflation backdrop in the U.S.," said Omer Esiner, chief market analyst, at Commonwealth Foreign Exchange in Washington.
The dollar's upside was also capped, as major central banks such as the Bank of England and European Central Bank are moving toward normalizing their own monetary policies.
The dollar index hit a 3-1/2-month trough of 91.751 and was last down 0.3 percent at 91.887 . For 2017, the dollar index slid more than 9.8 percent, its weakest since 2003.
"Any further drop below 91.00 would confirm a continuation of the dollar's bearish trend from the beginning of 2017, with the next major downside target around the 90.00 psychological support level," said James Chen, head of research at Forex.com in Bedminster, New Jersey.
The euro, meanwhile, has been on a tear especially since the second half of last year on optimism over a brightening euro zone economic picture.
In 2017, the euro had its strongest yearly showing against the dollar since 2003 as European economies strengthened and expectations grew the ECB will wind down monetary stimulus.
The euro rose to start the new year, climbing to a nearly four-month high of $1.2082. It was last up 0.3 percent at $1.2049.
Euro zone manufacturers ended 2017 by ramping up activity at the fastest pace in more than two decades, a survey showed on Tuesday, and rising demand suggests they will start the new year on a high.
Also boosting the euro was a comment from an ECB official over the weekend. The ECB's Benoit Coeure said he saw a "reasonable chance" the bank's bond purchases would not be extended beyond September.
Against the yen, the dollar fell 0.4 percent to 112.32. The yen continues to benefit from last week's release of the Bank of Japan's minutes of its meeting.
The minutes showed some members are considering tightening monetary policy if the economy continues to improve next year, which would be a significant shift in strategy for a central bank thought to be the last to exit easier monetary policies.