Dollar Rallies on Strong U.S. Jobs Data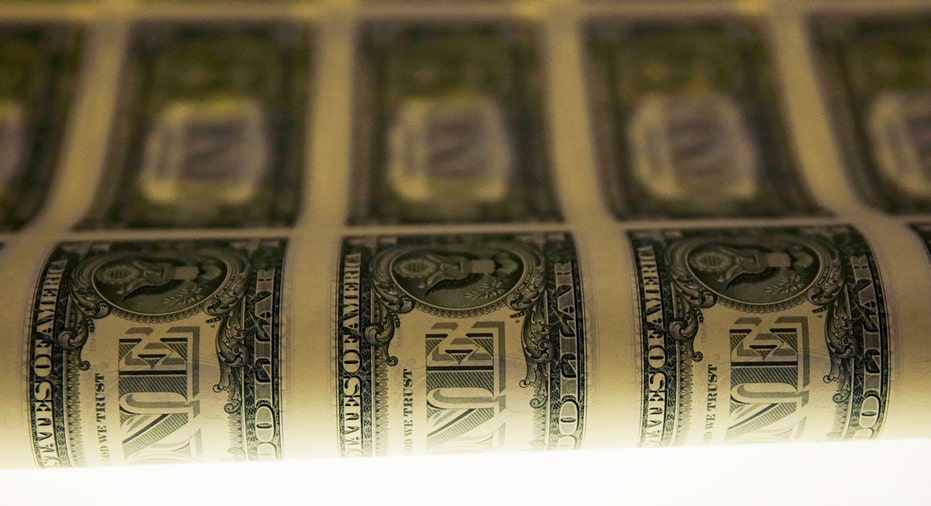 The dollar jumped more than 1 percent to a 7-month high and short-term benchmark U.S. bond yields rose to their highest in five years on Friday, after stronger-than-expected jobs data left investors expecting the first rise in U.S. interest rates in almost a decade next month.
Wall Street dipped modestly, rebounding from earlier losses, a sign that investors have grown comfortable with the idea that the Fed will raise rates before the end of the year.
The health of the U.S. labor market is a key factor in the Federal Reserve's thinking. A total of 271,000 non-farm jobs were added in the U.S. economy last month, easily topping expectations of 180,000. That was the largest rise since December 2014, with wages also increasing at a robust clip.
The unemployment rate fell to 5 percent while payrolls data for August and September were revised to show 12,000 more jobs created than previously reported. <USNFAR=ECI> <USUNR=ECI> <ECONG7>
That boosted federal-funds futures contracts that bet on the Fed's next moves. Expectations for a December increase were up to about 73 percent in the wake of the report, from 58 percent one day ago.
The two-year Treasury yield <US2YT=RR> rose to its highest in five years, boosting the gap between U.S. and German yields to its widest since late 2006. The two-year yield rose to 91 basis points, while the 10-year sold off, boosting its yield to 2.34 percent.
The Dow Jones industrial average <.DJI> fell 38.38 points, or 0.21 percent, to 17,825.05, the S&P 500 <.SPX> lost 8.95 points, or 0.43 percent, to 2,090.98 and the Nasdaq Composite <.IXIC> added 2.82 points, or 0.06 percent, to 5,130.56.
"We've seen in the past seven to ten trading days the likelihood of a Fed increase has been rising and yet we've seen the equity markets handle that pretty well," said Sean Lynch, co-head of global equity strategy at Wells Fargo Investment Institute in Omaha, Nebraska.
"Today's numbers probably reinforce the fact they probably move in December ... We think we could be set up for a little bit of a rally here into year-end."
A broad worldwide index of equities was lower, losing 0.6 percent.
The dollar rose more than 1 percent against most major currencies such as the euro <EUR=>, the yen <JPY=> and the British pound <GBP=D4>.
Sterling fell to a six-month low against the dollar and also slipped against the euro, a day after it was sent tumbling after the Bank of England kicked a UK rate hike down the road.
It fell to $1.5073, down 0.9 percent on day.
The stronger dollar added downward pressure to crude oil, which was already dragged down by oversupply concerns, and to OPEC currencies.
U.S. crude <CLc1> fell 1.8 percent to $44.39 a barrel, after falling more than 2 percent in the previous session. Brent <LCOc1> dropped 1.1 percent to $47.43 a barrel.
Spot gold <XAU=> was down to $1,086 an ounce, a three-month low, and on track for a 4.5 percent loss for the week.