Dollar Firms, Gains Limited Ahead of U.S. Jobs Report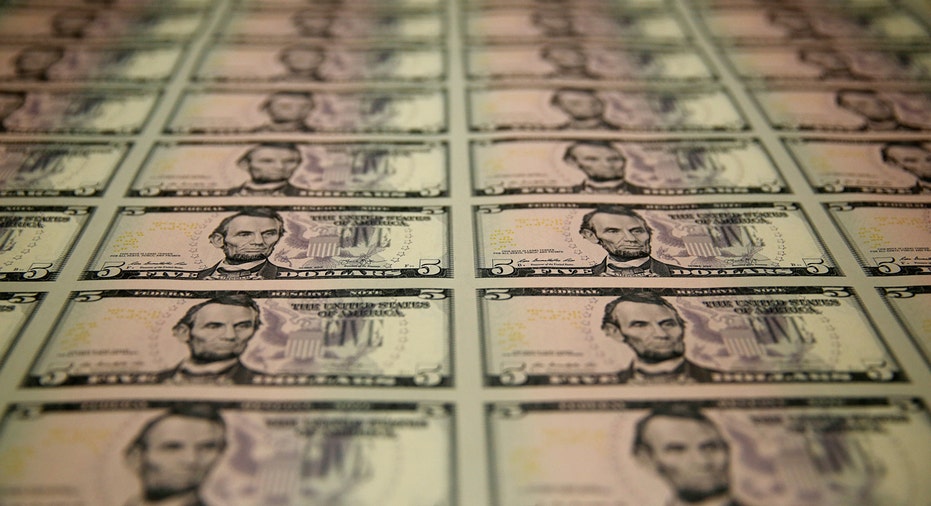 The dollar firmed on Thursday after China manufacturing surveys were just a smidgen better than some had expected, but gains were limited as caution prevailed ahead of key U.S. jobs data on Friday.
The euro remained under pressure after a downbeat eurozone inflation report, while the yen faced mixed signals after Bank of Japan's tankan corporate sentiment survey contained both positive and worrying signs.
But the China surveys were the session's main event. The final Caixin/Markit China Manufacturing Purchasing Managers' Index (PMI) edged down to 47.2 in September, slightly up from a preliminary reading of 47.0, but still marking its lowest reading since March 2009 and a deterioration from August's 47.3.
China's official PMI released separately inched up to 49.8 in September from the previous month's reading of 49.7, though it still showed contraction for the second straight month.
"The China readings were almost flat, not really an improvement, but a few people might have used the figures as an excuse to increase dollar-long positions with China closed today," said Masashi Murata, currency strategist for Brown Brothers Harriman in Tokyo.
China began its one-week string of National Day holidays on Thursday.
"The big picture is still that the outlook for the global economy remains very subdued, mainly due to weak Chinese growth," Murata said.
The dollar was buying 120.22 yen, up about 0.3 percent from late U.S. trading, erasing early slight losses.
The dollar index, which measures the greenback against a basket of six rival currencies, was up about 0.1 percent at 96.395.
The yen largely shrugged off mixed signals from the BOJ's closely watched tankan survey showing that confidence at big Japanese manufacturers worsened, leading some to bet that the central bank could take further stimulus steps. But service-sector sentiment improved for the fourth straight quarter to hit the highest level in more than two decades.
Market attention was locked on to the China surveys after the U.S. Federal Reserve opted to refrain from raising interest rates for the first time since 2006 at its meeting last month, citing worries about the global economy, particularly China.
But some investors believe that an improving U.S. employment situation could prompt the central bank to hike as early as this month.
Economists expect Friday's U.S. nonfarm payrolls report to show that employers added 203,000 jobs in September, according to a Reuters poll.
The latest ADP data released overnight supported these expectations, showing U.S. private-sector employers added 200,000 jobs.
Against the dollar, the euro shed about 0.2 percent to $1.1151, and also slipped about 0.1 percent to 134.03 yen .
Eurozone prices fell by 0.1 percent on an annual basis in September, falling short of expectations and well below the European Central Bank's target of just under 2 percent. That raised expectations that the ECB might decided to take further easing measures.
The Australian dollar was up 0.6 percent at $0.7058, well above this week's low of $0.6984, extending gains after the Chinese surveys. China is a key export market for Australia's resources, and is often a proxy for China plays.
(Reporting by Lisa Twaronite; Editing by Eric Meijer)