Dollar dips after hitting 14-year peak, U.S. jobs report anticipated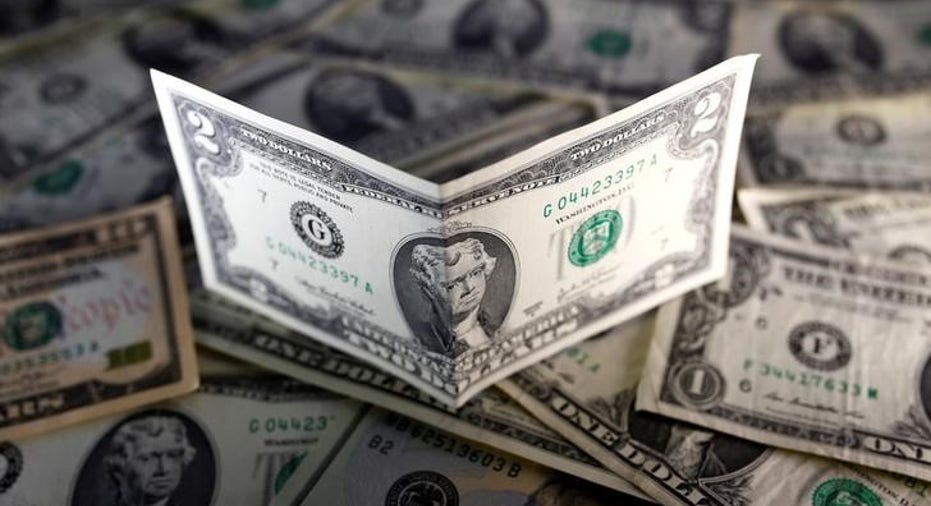 The dollar pulled back slightly on Wednesday after reaching a 14-year peak overnight as investors sold into the rally to book profits, with the market looking to consolidate before the highly anticipated U.S. jobs report due on Friday.
The euro was up 0.1 percent at $1.0416 after hitting a 14-year trough of $1.0340 overnight in reaction to the Institute for Supply Management (ISM) numbers, which showed U.S. factory activity accelerated to a two-year high in December. =>
Against the Japanese yen the greenback was down 0.2 percent at 117.540 after surging overnight to a near three-week peak of 118.605. =>
The dollar index against a basket of major currencies was at 103.13 after climbing to 103.82 the previous day, its highest since December 2002.
"The problem is that the run-up to the Fed's first rate hike in a year is now over and while policymakers have signaled plans to raise rates three more times this year, the dollar's sharp rally last quarter invited profit-taking," wrote Kathy Lien, managing director of FX Strategy for BK Asset Management.
"There are also concerns about how strong Friday's non-farm payrolls report will be."
U.S. Treasury yields, which spiked the previous day in reaction to the robust data, came off their peaks by Tuesday's close to temper the dollar's rally.
Benefiting from the dollar's broad pullback, the Australian dollar was up 0.2 percent at $0.7234 . The Aussie was already on a steady footing after being buoyed the previous day after data which showed China's factory activity picked up faster than expected. =d4>
The New Zealand dollar was up 0.1 percent at $0.6919 . =d4>
The pound stood flat at $1.2240 after stooping overnight to a two-month low of $1.2200. =d4>
(Reporting by Shinichi Saoshiro; Editing by Eric Meijer)