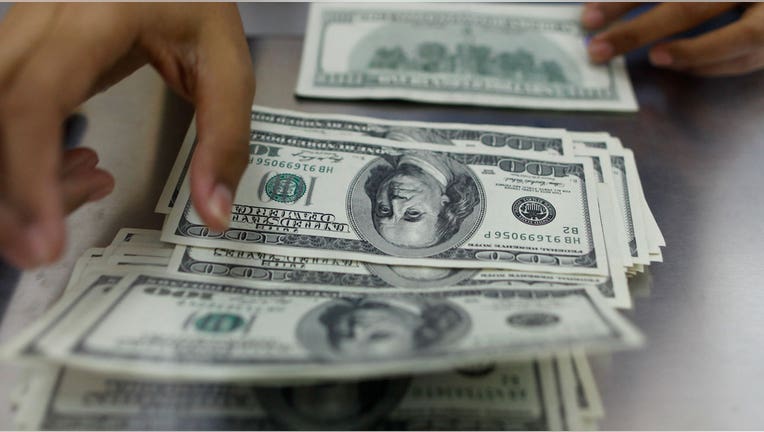 The dollar cut its losses on Friday after better-than-expected U.S. jobs data for December left intact the case for the Federal Reserve to increase interest rates and give the greenback a further investment yield advantage.
Last month the U.S. economy created an additional 252,000 new non-farm jobs, the 11th straight month of payroll increases above 200,000, marking the longest stretch since 1994. Economists forecast a gain of 240,000 new jobs.
The unemployment rate fell to a 6-1/2 year low of 5.6 percent. However, disappointment in the report came in the form of a five cent drop in average hourly earnings.
"I think a net moderate positive for the dollar but I don't expect a big gain today because of the weaker average hourly earnings details. Also, with markets already aggressively positioned in the dollar, I don't think people will take an even more aggressive position on the back of the report ahead of the weekend," said Vassili Serebriakov, currency strategist at BNP Paribas in New York.
The lack of wage pressures gives the Fed room to wait until the middle of the year before increasing interest rates.
After the report the dollar recouped some of its earlier losses. The dollar traded at 119.265 yen, a loss of 0.30 percent on the EBS trading platform. It had been as low as 118.79 yen but is still on pace for its first weekly loss in the last three.
The euro recoiled from a session high of $1.18330 to trade down 0.11 percent at $1.17760, not far off Thursday's fresh nine-year low of $1.17540. The euro is on pace to finish with a loss for a fourth consecutive week.
In contrast to the U.S. data, numbers released on Friday by the euro zone's two biggest economies, Germany and France, fueled speculation the European Central Bank will embark on an aggressive monetary easing policy when it next meets on Jan 22. Industrial output declined in both countries and German exports fell sharply.
Goldman Sachs cut its long-term forecasts for the euro on Friday, unrelated to the payrolls data. It expects the euro to fall to $1.14 in three months, down from the previous forecast of $1.23. It expects parity with the dollar by the end of 2017.
"These changes underscore our view that the recent slide in the single currency is part of a broad trend, which will see the euro undershoot 'fair value' (around 1.20) on the weak side," Goldman said. (Additional reporting by Jemima Kelly and Anirban Nag in London; Editing by Chizu Nomiyama)