Dollar cleans up as UK election shock stuns sterling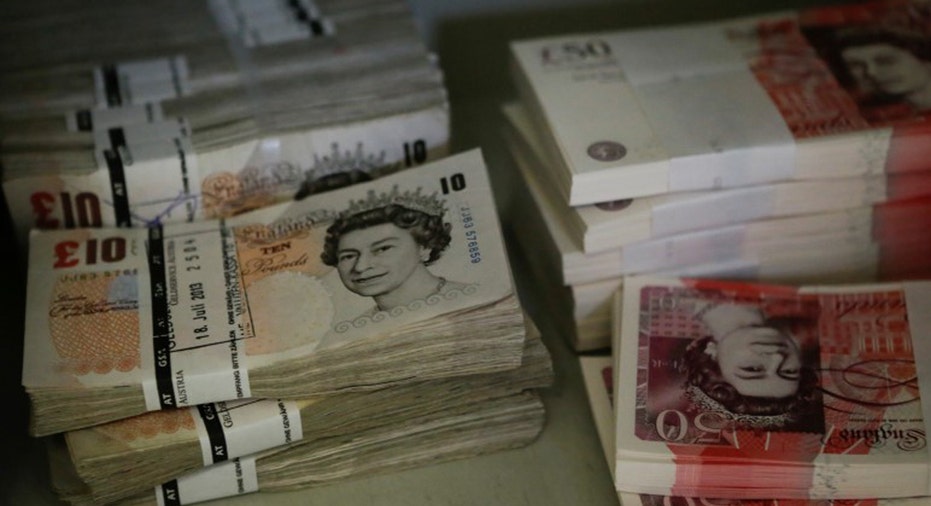 A shock British election result that left no single party with a clear claim to power hit sterling on Friday and left the dollar on course for its best week in over a month, while world shares headed toward their first weekly fall since April.
The outcome of the snap poll, called by Prime Minister Theresa May to try to bolster her parliamentary majority, was a blow to investors who had already weathered major risk events in the United States and Europe the previous day.
But the wider reaction suggested a more limited impact than after last year's Brexit vote, which triggered a prolonged decline in the pound and unsettled other assets.
"The uncertainty is bad news for sterling," said Bank of America, Merrill Lynch European equity & cross-asset strategist James Barty. "I think for the global market it doesn't matter. Unlike Brexit, which at the time had a spillover into other markets, this is a very UK-specific thing."
Bets that another drop in sterling would flatter international firms' profits pushed London's FTSE up around 0.6 percent, while the Frankfurt, Paris and Milan bourses made almost as much.
With the majority of seats counted, May's Conservatives had no way to win an outright majority in parliament.
That raised fears the political turmoil could delay and confound talks on leaving the European Union, which are due to start in less than two weeks, and the pound shed over 2 percent against the dollar.
It dropped as low as $1.2636  and 88.6 pence per euro  two- and six-month troughs -- in early London trading, before clawing back some ground. Yields on 10-year gilts fell 3 basis points to 1.00 percent.
The damage was limited elsewhere, with E-mini futures for the S&P 500  edging up 0.1 percent.
Japan's Nikkei added 0.5 percent and MSCI's broadest index of Asia-Pacific shares outside Japan was closing all but flat.
The rot for sterling had started when an exit poll showed the ruling Conservatives could fail to win a clear majority when markets had expected a handy victory.
Ahead of the final results, forecasts showed the party would hold a reduced 319 seats in the 650-member parliament, following a big swing to the left-leaning opposition Labour Party. For the latest updates, click
Betting agencies were already taking wagers on whether May would still have her job by the end of the day.
"At this stage, there is no obvious way a formal, stable coalition government can be constructed, and therefore there is a high likelihood of a potentially prolonged period of uncertainty over who will be prime minister," said John Wraith, a strategist at UBS.
But he cautioned bears against chasing the pound much lower.
"Today's result will in part be seen as a vote against a definitive break from the EU, and the market may soon begin to reassess the probability of a so-called 'hard Brexit'."
NO SMOKING GUN
There was much less drama elsewhere, as the Japanese yen gave up early gains and eased to 110.38 per dollar. The euro was also down 0.35 percent against the U.S. dollar at $1.1173.
The single currency had slipped overnight when the European Central Bank cut forecasts for inflation and said it had not discussed scaling back its massive bond-buying campaign, sending bond yields to multi-month lows.
Italian bond yields fell again on Friday as the head of the country's ruling Democratic Party, Matteo Renzi, said he was pessimistic over the chances of reaching a new cross-party pact on a reform of the electoral law.
Political analysts see that as reducing the chances of a snap election in the coming months.
Overnight, Wall Street had also seemingly judged that the testimony of former FBI director James Comey was not life-threatening for the administration of President Donald Trump.
Comey accused Trump of firing him to try to undermine the investigation into possible collusion by his campaign team with Russia's alleged efforts to influence the 2016 election.
"I think the market is taking less of an alarmist review of this situation because there is no smoking gun here," said Jefferies & Co money market economist Thomas Simons.
"So it's not particularly impactful for thinking about ... Trump's economic agenda to go through."
The Dow rose 0.04 percent, while the S&P 500 gained 0.03 percent and the Nasdaq Composite 0.39 percent.
In commodity markets, spot gold was 0.3 percent lower at $1,274.45 an ounce.
Oil prices remained subdued, with Brent having settled at its lowest since Nov. 29, the eve of an OPEC production cut deal.
U.S. crude futures edged up 10 cents to $45.76 a barrel, with Brent crude at $47.95.  Both benchmarks are down roughly 4 percent in what will be a third consecutive weekly fall.
(Additional reporting by Wayne Cole in Sydney; Editing by Catherine Evans)