Does Kinder Morgan Inc Have a Game-Changing Transaction on the Horizon?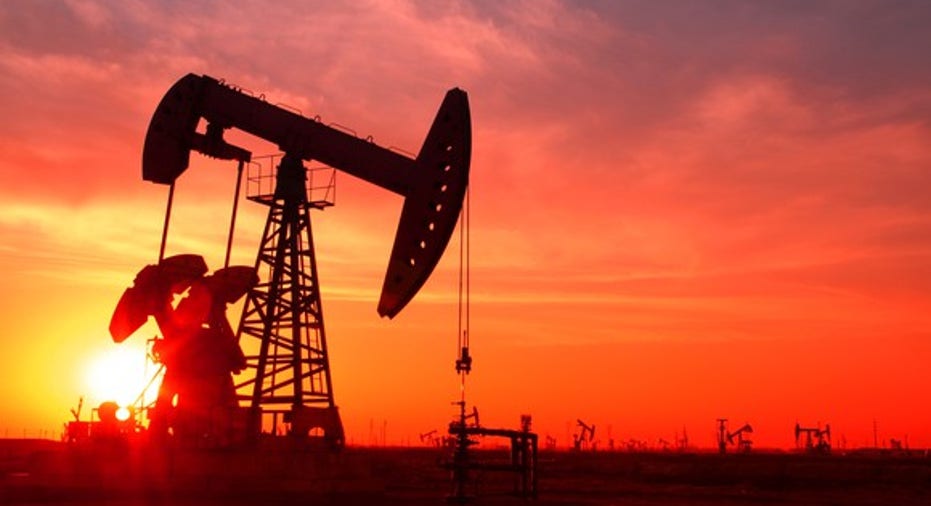 Image source: Getty Images.
According to a report by Forbes, Kinder Morgan Inc (NYSE: KMI) is looking for a buyer for its enhanced oil production business in Texas' Permian Basin. Furthermore, according to Forbes' sources, a potential deal could fetch more than $10 billion, which the company would then use to retire a significant amount of debt. It is an asset sale that would make sense given the weight this business has been on Kinder Morgan's earnings over the past year, though completing the deal is much easier said than done.
Drilling down into the oil business
While known primarily as a natural gas pipeline company, Kinder Morgan is also one of the largest oil producers in the state of Texas. The company currently owns stakes in several legacy oil fields, which produced 53,700 barrels of oil per day last quarter along with 21.7 million barrels of natural gas liquids (NGLs). The company houses the oil production business within its carbon dioxide segment because it produces the bulk of that oil via the enhanced oil recovery (EOR) method of injecting CO2 into the ground to coax the oil out. In fact, the company uses a significant portion of the CO2 it produces to flood these fields.
These oil assets generate roughly 7% of Kinder Morgan's earnings, which equates to approximately $560 million of 2016's EBDA. Meanwhile, the CO2 supply and transportation business contributes another 4% of earnings or $320 million of 2016 EBDA. That said, the carbon dioxide segment's contributions to the company's earnings have fallen due to its direct exposure to commodity prices:
Data source: Kinder Morgan Inc. Chart by author. Note: In millions of dollars.
Earnings could continue falling in 2017 unless oil prices rebound sharply because a significant portion of Kinder Morgan's oil hedges expireat the end of this year. In fact, after hedging 83% of its production during the current quarter at $62 per barrel, the company only has 63% of its production hedged in 2017 at $62 per barrel, which leaves it more exposed to the current mid-$50 per barrel price.
Image source: Kinder Morgan.
Drilling down into the potential buyers
The Forbes article lists several potential buyers including leading Permian Basin producer Occidental Petroleum (NYSE: OXY). That certainly makes sense considering it recently completed $2 billion worth of transactions to bolster its Permian position, including an EOR-focused deal. That deal saw Occidental Petroleum acquire working interests in several EOR floods that are currently producing 4,000 barrels of oil equivalent per day (BOE/d) as well as related infrastructure. What's worth noting about that acquisition is the value, which analysts peg at $800 million, or $200,000 per flowing barrel.
That transaction valuation gives analysts reason to believe Kinder Morgan could fetch more than $10 billion for its properties given how much oil they are producing these days. That said, outside of Occidental Petroleum, few buyers have the financial wherewithal and the focus on EOR to consider bidding. However, that did not stop analysts from tossing out potential candidates, including private equity-backed Windy Cove Energy, led by the former VP of Kinder Morgan's CO2 unit, and Fleur de Lis Energy, which recently bought CO2 properties of Anadarko Petroleum (NYSE: APC). However, both seem to be a stretch given the potential price tag of Kinder Morgan's assets.
Meanwhile, Denbury Resources (NYSE: DNR) would also appear to be a logical fit given its EOR-focus. However, Denbury Resources' finances are tight right now given its massive debt load, which would make an all-cash purchase impossible for the company. Furthermore, it does not currently own any assets in the Permian, with its focus instead on the Gulf Coast and the Rockies.
Because there are not too many obvious buyers, it could be tough for Kinder Morgan to hold out for a premium price for these assets despite the recent rise in oil prices and OPEC's maneuvers to push prices higher. Instead, the company might need to be creative should it decide to part with these assets such as seeking a partial monetization of the unit through a spin-off or IPO. Either option would enable the company to unlock value and pare debt while holding on to some upside to the improving oil market.
Investor takeaway
If true, the reports that Kinder Morgan is considering the sale of its oil properties makes sense. The assets have weighed on earnings due to their direct exposure to oil prices, which made its debt issues worse. That said, finding a buyer will be tough, so investors should not get their hopes up that the company has a game-changing transaction up its sleeve because it seems highly unlikely at the moment.
10 stocks we like better than Kinder Morgan When investing geniuses David and Tom Gardner have a stock tip, it can pay to listen. After all, the newsletter they have run for over a decade, Motley Fool Stock Advisor, has tripled the market.*
David and Tom just revealed what they believe are the 10 best stocks for investors to buy right now... and Kinder Morgan wasn't one of them! That's right -- they think these 10 stocks are even better buys.
Click here to learn about these picks!
*Stock Advisor returns as of Nov. 7, 2016
Matt DiLallo owns shares of Denbury Resources and Kinder Morgan and has the following options: short January 2018 $30 puts on Kinder Morgan and long January 2018 $30 calls on Kinder Morgan. The Motley Fool owns shares of and recommends Kinder Morgan. The Motley Fool owns shares of Denbury Resources. Try any of our Foolish newsletter services free for 30 days. We Fools may not all hold the same opinions, but we all believe that considering a diverse range of insights makes us better investors. The Motley Fool has a disclosure policy.